sport
11 days before CAN, the Covid-19 sows trouble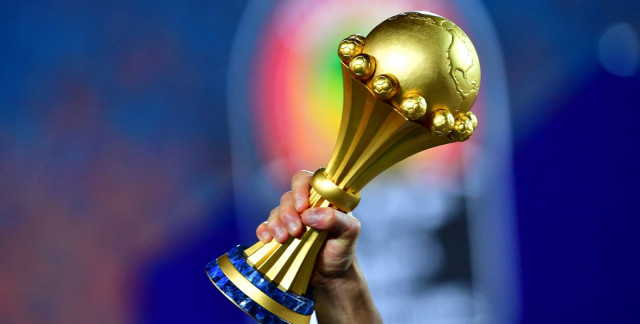 With 11 days before the African Cup of Nations, many uncertainties remain around the preparation of the tournament due to the Covid-19. CAF remains confident despite the persistence of health concerns, but with what guarantees?
Only a few days before the start of CAN, the Omicron variant continues to spread. However, the African Football Confederation remains confident about the holding of the continental tournament, which is due to start from January 9 in Cameroon.
Already positive cases
Officially, CAF sees no reason to panic. But the guarantee of a good organization of such a tournament does not exist, because a pandemic always holds surprises.
Moreover, the first positive cases among international players are already starting to be detected with the contamination of the Algerian trio composed of midfielder Youssef Blaili, the defender of the Etoile du Sahel Hussein Ben Ayada and the axial of the Hope of Tunis Mohamed Amine Tougai.
Among the Atlas Lions, Imrane Louza has also been declared positive for five days, while at FC Barcelona, ​​where Abdessamad Ezzalzouli is playing, several players have been affected.
Currently positive players are therefore obliged to submit to a quarantine, incompatible with the proper preparation of the CAN.
Confused preparation
The African selections are in the dark. Some do not manage to apply the program of their preparation put in place. This is the case of Senegal, forced to cancel its planned internship in Rwanda due to the delay of its internationals evolving in Europe. In order not to change the plans of the European clubs, FIFA therefore changed all the plans of the national teams.
The same goes for Morocco. Its second friendly match, initially scheduled against Equatorial Guinea, has been changed. The Lions are expected to face Burkina Faso. This disruption is general, as some countries have not even nominated their opponents for the friendly matches yet.
From the public, a little, a lot or not at all?
This health situation will also impact the daily lives of spectators, especially those coming from abroad who will have to show a white paw. Under pressure, the Cameroonian government has decided to put in place a strict health protocol for fans, who will have to be fully vaccinated against Covid-19 and test negative to attend African Cup of Nations matches.
The restrictions imposed on supporters are heartbreaking for the Cameroonian government, most, if not all, of the 52 matches thus due to take place in almost empty stadiums. For a population of 26.5 million, Cameroon has received a total of nearly 2.3 million doses of vaccines. Only 2.37% of the population are fully vaccinated, while the country has nearly 450 active cases.
In addition, there are travel restrictions. The closure of borders, especially in Morocco, will prevent Moroccans from moving to support the Atlas Lions. In this context, only Moroccans living abroad will be able to go there.