News
180,000 euros to support projects related to migration and development in the Souss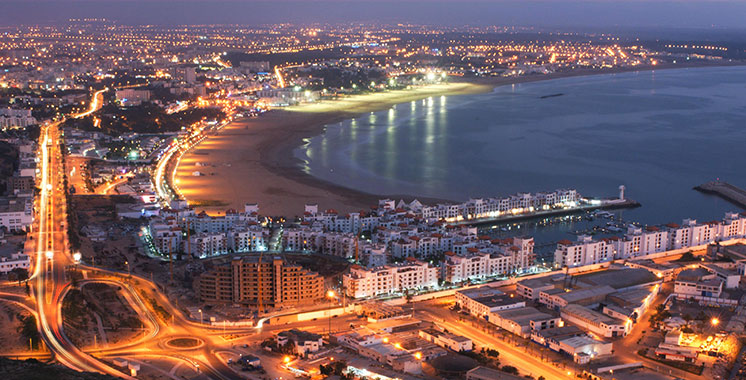 Regional Program of Migration Initiatives (PRIM)
Expertise France is launching a call for projects for the awarding of grants aimed at supporting projects related to migration and development in the Souss-Massa region. The associations and cooperatives concerned can benefit from financial support for an overall amount of 180,000 euros.
In detail, the mechanism for financing migration and development projects is part of the Regional Program for Migration Initiatives (PRIM) project, which aims to contribute to the implementation of the national migration policy (SNIA and SNMRE ) in the Souss-Massa and Oriental regions.
It is implemented by Expertise France and financed by the French Development Agency to the tune of 9M euros for a period of 4 years (2020-2024). It has three components.
First, the financing of regional migration projects. This component aims to set up a long-term financing mechanism in each of the two regions in order to finance projects in the field of migration and with an economic, solidarity or social vocation. The aim here is to materialize the migration and development strategies of the regions through the financing of concrete initiatives.
Second, social and administrative support for Moroccans residing abroad (MRE) and nationals of third countries (RPT). The aim is to improve access to services for MRE women and men and regularized migrants through the training of municipal agents and the identification of community mediators in order to better welcome and direct this public towards basic services. existing at the regional level.
Third, improving gender equality in access to services. The objective of this component is to improve Moroccan and migrant women's access to existing services through better consideration of their specific needs and the involvement of social organizations that collaborate with the administrations.
In this sense, Expertise France is launching a call for projects from civil society organizations (associations) or cooperatives based in Souss-Massa for the realization of projects and actions carried out by territorial actors, MREs and their associative structures, or TCNs from third countries valuing migration as a factor in the development of territories.
The system is a means and a tool for financing concrete development actions that are part of regional, provincial and municipal strategies related to migration, supporting the intervention of local authorities in the field of migration and development and strengthen the capacities of civil society actors and local authorities in setting up the migration and development project.