News
A 14-year-old girl dies after an illegal abortion in the province of Midelt
By Zineb Ibnouzahir (@ZinebIbnouzahir) on 09/15/2022 at 4:32 p.m.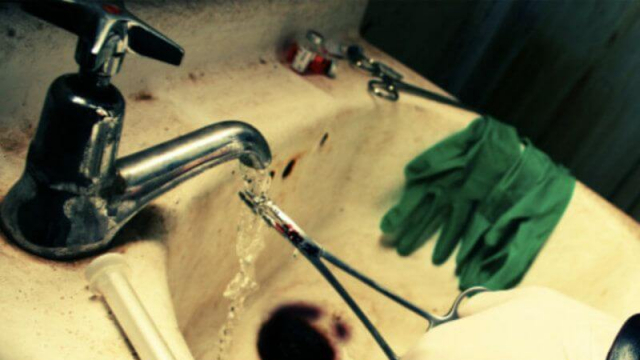 © Copyright: DR
In Morocco, clandestine abortions continue to wreak havoc. In the village of Boumia, in the province of Midelt, a 14-year-old girl tragically died after undergoing a clandestine abortion performed at home.

Barely 14 years old and pregnant, Meryem, a teenager from the village of Boumia, in the south-east of the country, lived a nightmare by undergoing a clandestine abortion which ended in her death. According to a press release published Tuesday by the Moroccan NGO Spring of Dignity, a collective that brings together twenty-five feminist associations, "the abortion took place in the home of a young man who sexually exploited the victim". According to various sources, the man would be twenty-five years old.
In the same press release, the collective explains that the circumstances of this intervention, which took place in the presence of a midwife and a technician from the Azrou hospital who pretended to be a nurse, led a serious haemorrhage which resulted in the death of the young girl.
Ibtissam Lachgar, founder of the Alternative Movement for Individual Liberties (MALI), explains on Twitter that the abortion was performed in the presence of the owner of the home and the mother of the teenager, both arrested in the same way as the midwife and the technician – who would be an electrician by profession – by the Royal Gendarmerie.
Recalling its position for legislation that protects women against gender-based violence and discrimination, the collective denounced a "heinous act and double violence of which this girl was the victim, in particular a rape which resulted in a pregnancy and a clandestine abortion in dangerous conditions to which she was subjected, despite the deterioration of her state of health".
"We hold the state fully responsible for pushing women and girls to resort to unsafe clandestine abortion, whatever the circumstances in which the pregnancy took place, without taking into account the suffering of women and girls in the event of an unwanted pregnancy", lambasted the Spring of Dignity. And to demand a "radical reform" of the terms of the penal code in accordance with the principles of the constitution and international pacts.
Following the death of this young girl who had recourse to a clandestine abortion, as is the case of 600 to 800 other women in Morocco every day, the Printemps de la Dignité called "to lift the criminalization of medical abortion assisted and frame it in a public health code, according to the criteria set by the World Health Organization and make it a public service from which women can benefit whenever pregnancy presents a threat to their physical or psychological health , mental or social health".