News
A digital platform for monitoring traffic violations in Morocco
By Safae Hadri on 09/21/2022 at 11:22 a.m.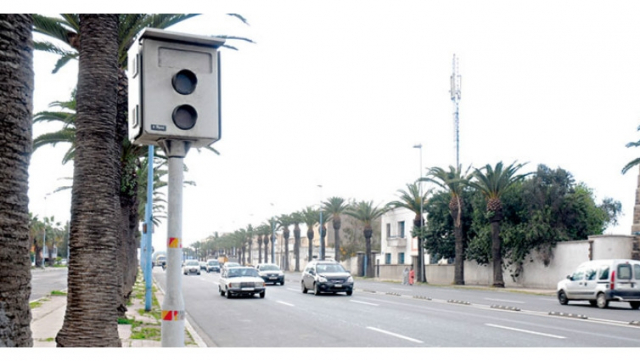 A fixed radar for detecting excess speed.
© Copyright: DR
The National Road Safety Agency (NARSA) has just launched a new platform for Moroccan citizens, residents and foreign tourists, allowing them to follow up on traffic violations committed.
Since yesterday, Tuesday September 20, NARSA's digital services package has been enriched with a new platform. "Traffic offenses" allows you to view and track traffic offenses via the website roadoffences.narsa.gov.ma.
In a press release, NARSA indicates that this new platform, which is part of the continued improvement of services to users, allows all Moroccan citizens, foreign residents in Morocco as well as foreign tourists driving a vehicle registered in Morocco, a quick and easy consultation of any offenses committed.
This platform also allows drivers to benefit from a set of secure and personalized services: consultation of the balance of driving license points (for Moroccan driving license holders), the list of traffic offenses recorded by automated radars as well as those observed by the Royal Gendarmerie and the National Security.
It also allows the visualization of the notice of the contravention as well as the photo recorded by automated radar, the consultation of the state of the offense (fine paid or not, report transmitted to the court, judgment pronounced or not) in addition to the electronic payment of fines relating to offenses recorded by automated radars, explains the press release.
In addition, "Traffic offenses" allows you to consult the guide to traffic offenses highlighting the different classes of offences, the number of points to be deducted from the driving license according to the nature of the offence, the amount of fines, time limits and methods of payment, the procedure for recovering points, the procedure for declaring the driver responsible for the offense and the complaint procedure. It also allows you to contact NARSA for any information concerning the use of the platform.
Source link