sport
Abderrazak Hifti communicates on Lions injuries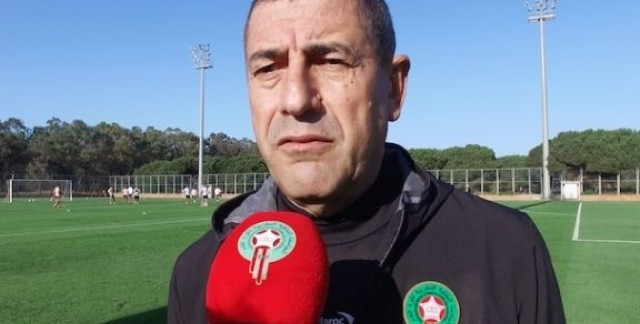 Abderrazak Hifti, doctor of the Atlas Lions gives news of the state of health of the players of the national team in training camp at the Sports Complex under the leadership of Walid Regragui.
"In general the state of health of the players is good with a few exceptions", reassures the doctor of the Atlas Lions. For Abderrazak Hifti, the few injuries suffered by some players are minor and not at all worrying.
"There is Yassine Bounou who suffers from a thigh injury, Sofiyan Amrabt injured in the adductors and Noussair Mazraoui who is injured in the ankle. These are minor injuries but which can keep these players away from competition for a period of time. ranging from four to five days", specifies the doctor of the den.
And to add that the staff of the national team carries out a special medical follow-up for these executives. To do this, a rehabilitation program has been put in place and examinations are carried out to monitor the evolution of injuries and contact is established with the clubs of these players.
"The injuries of these players are not worrying, but as a precaution, they will not participate in training alongside their teammates during the first three days of this camp. If there is any news, the medical staff will communicate on this subject. ", says Abderrzak Hifti.
As a reminder, the Atlas Lions began a preparation course this Monday, September 19 at the MohammedVI Sports Complex under the leadership of Walid Regragui in anticipation of the two friendly matches against Chile and Paraguay, in Spain, on 23 and 27 September. current month.
By Le360sport