News
Actor Noureddine Bikr very ill: Mehdi Bensaïd, Minister of Culture, promises to take charge of his care
Through Quds Chabaa 12/26/2021 at 8:14 p.m. (updated 12/26/2021 at 8:43 p.m.)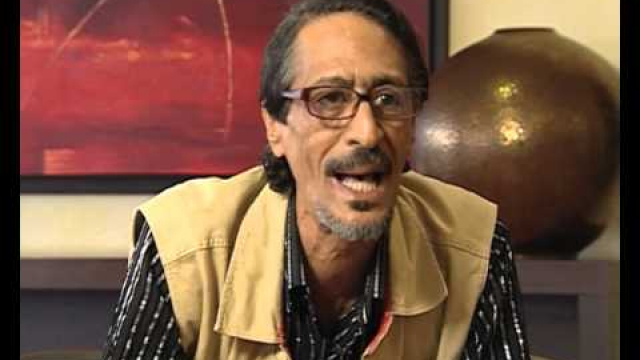 © Copyright: DR
After a movement of solidarity from his artist friends on Facebook, the Minister of Culture promised to take care of the artist's medical expenses, this Sunday, December 26, 2021. The state of health of Noureddine Bikr, suffering for at least one year, had deteriorated.
"I was contacted this morning by a member of the cabinet of the Minister of Culture, who told me that his department would take charge of his health care", announced, questioned by Le360, Mohammed Choubi, friend of the artist, and one of those who mobilized for him on Facebook. Noureddine Bikr is going through a difficult time: very ill for at least a year, he has lost the ability to speak after his state of health deteriorated.
Noureddine Bikr, for those who do not know him, made his theater debut, but also played roles for television and as well as in feature films. It was on the boards, in 1967, that he began his career, he was then part of the "Al Oukhouwa Al Arabia" troupe, led by Abdeladim Chennaoui. He had joined that of Tayeb Seddiki in 1969.
Faced with the worsening of his disease, on social networks, several of his friends, also artists, mobilized so that his medical care was taken care of.
"I am a friend, and I am calling with my friends, other artists who are friends of the actor Noureddine Bikr, for a mobilization to treat this pioneer of Moroccan theater and television suffering from serious after-effects following a deterioration in his state of health", Mohammed Choubi wrote on Facebook.
In a cry of anger, this artist exclaimed: "when will we see our artists no longer suffer from such humiliation?". This movement of solidarity therefore found an echo with Mehdi Bensaïd, Minister of Culture, Youth and Communication, who therefore promised that the department he heads would pay for the artist's medical expenses at present. sick.
Source link