News
After 10 years of mission in Mali, Moroccan Ambassador Hassan Naciri leaves Bamako for Dakar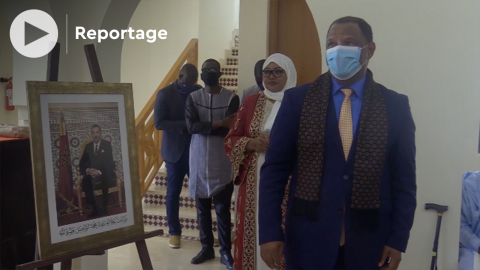 #Mali : The Moroccan ambassador to Mali, Hassan Naciri, is at the end of his mission and must return to Dakar, after ten busy years. He organized a reception in the new premises of the Moroccan diplomatic complex in Magnambougou Faso Kanou, on Wednesday, December 29, 2021.
Several ambassadors, the Moroccan community in Mali, as well as the friends of the Shereefian Kingdom took part in this reception.
The guests, who followed one another at the lectern, gave vibrant testimonies to the seasoned diplomat, Hassan Naciri, who was until now the dean of the diplomatic corps in Mali.
>>> READ ALSO: The Moroccan Ambassador received by the Malian Head of State, Assimi Goïta
They believe that Hassan Naciri has spared no effort for the stability of Mali and has greatly contributed to the diplomatic rapprochement between Rabat and Bamako.
The day before, the Malian head of state, president of the transition, Colonel Assimi Goïta, granted him an audience and received him at the Koulouba palace.
If his mission in Mali is over, the Moroccan diplomat does not leave the sub-region for all that, since he was appointed Moroccan ambassador to Dakar, replacing Taleb Berrada.