sport
after Mbappé's niet, Varane takes stock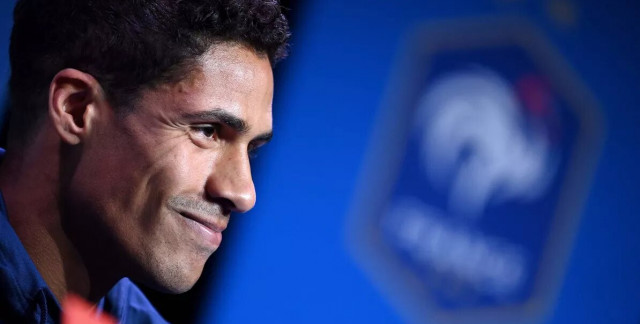 The vice-captain of the France team, Raphaël Varane, defended on Wednesday the desire to renegotiate the agreement governing the collective exploitation of the image rights of the Blues, seeing it as a "simple, logical and legitimate request".
The subject animated the start of the rally on Monday, with Kylian Mbappé's initial refusal to participate in a marketing operation, as he had done in March. The star striker finally took part in the photo session on Tuesday after the French Football Federation pledged to revise the agreement "as soon as possible".
"As I told you in March, there were discussions to be had. As a group, collectively, we want to ensure that each player's individual image rights are respected. This is a request that is simple, logical and legitimate", commented Varane on the eve of the match against Austria in the League of Nations.
According to the Manchester United defender, "we just want an update to avoid bugs in the future on this subject".
Varane himself has faced this problem in recent years, when he was approached by Volkswagen, partner of the Blues, while he himself is an ambassador for the Jaguar brand. At the time, an amicable solution had been found and the player exempted, as confirmed to AFP by his ex-image agent Frank Hocquemiller.
"The discussions, as you know, have progressed well and I hope it will be settled as soon as possible because we don't want to waste energy on this. I think that's the kind of thing, compared to the discussions we had, which are progressing well," said the former Real Madrid player.
Questioned in turn, coach Didier Deschamps said that the question of image rights had "always been" a subject in the France team.
"There are exchanges, discussions to reach common agreements, where the interests of each other are taken into account. From my position, I am there to ensure that everyone can find a ground of agreement, the players, the institution as well as on the side of the partners who have always supported us", summed up the boss of the Blues.