News
André Bayala, the chocolatier who wants to put "balm in the heart" of Burkinabés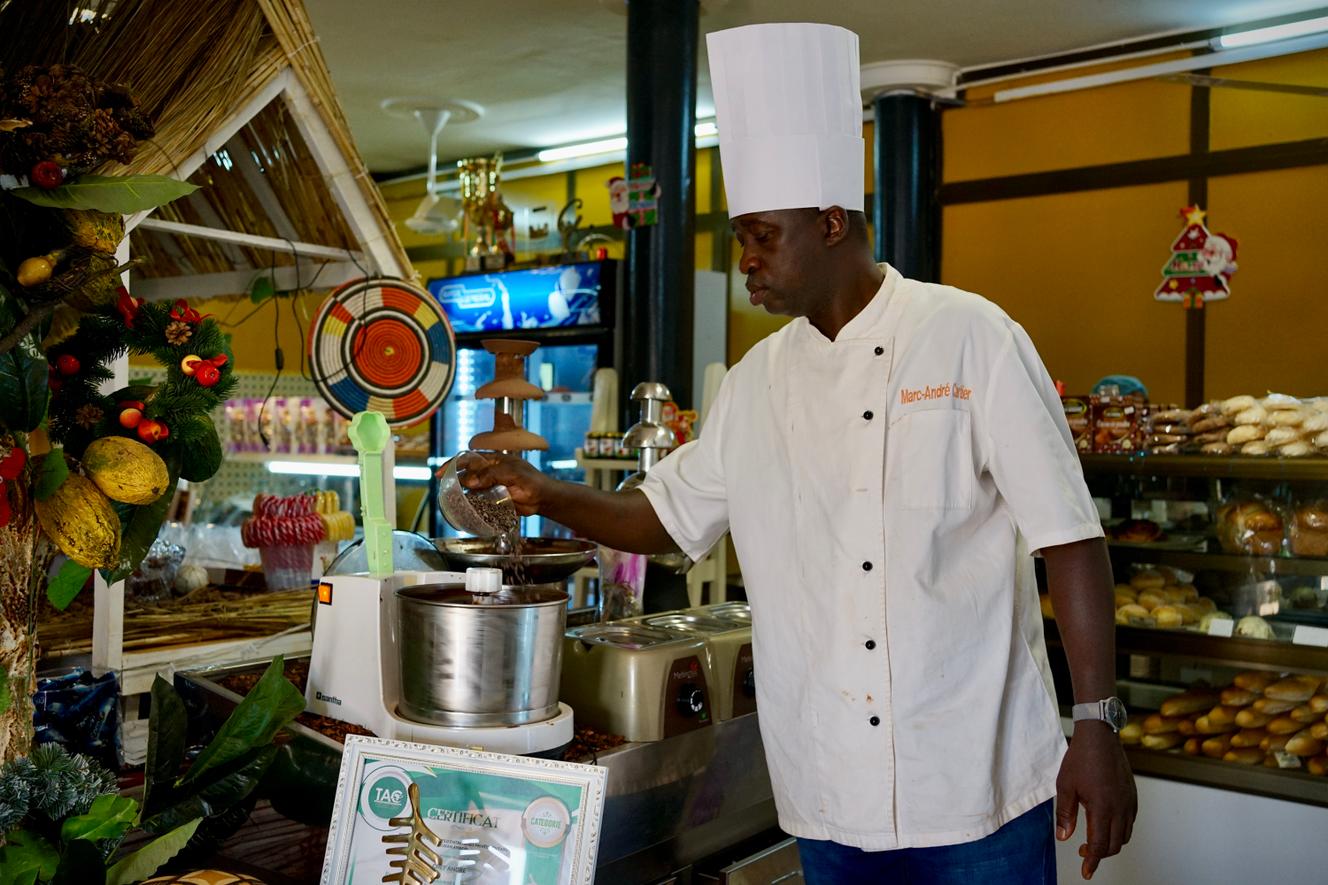 Warm notes of cocoa and vanilla perfume André Bayala's little shop, in the Patte d'Oie district, in Ouagadougou. "Come and taste! ", hastens to invite the chocolatier, all smiles, dressed in his inseparable white jacket and his chef's hat. Next to it, the stalls are overflowing with colorful bags and wrapped bundles. From bars to spreads, including cocoa powder, ice cream and pastries… At "Chef André", chocolate comes in all shapes and colors. And like a good wine, each bite is tasted according to the rules of the art. "Bite a bit, let it melt between the tongue and the palate, breathe deeply and close your eyes", guides the 49-year-old artisan by savoring a piece of dark chocolate with toasted sesame.
During this holiday season, the phone rings continuously and the pace picks up in the kitchen. Up since 4 a.m., the chef has to make around 50 kg of chocolate a day – five times more than in normal times – and prepare 400 logs for Christmas. "It's our biggest number of the year, we're not going to sleep! ", he says to his brigade of young apprentices who watch him, amazed, polish the ganache of the first log of the season with a few well-controlled strokes of the spatula.
André Bayala is the only chocolatier of the Burkina Faso, where cocoa must be imported from Côte d'Ivoire, due to lack of plantations. The enthusiast dreams of imposing this confectionery in the culinary culture of the country and putting "Balm in the heart" of his compatriots. A fierce inventor, he can spend his nights alone behind his pots tasting, creating, experimenting, looking for new recipes and the best dosage – up to 100% cocoa for amateurs.
Dried mangoes, hibiscus flowers, peanuts, ginger …
In his workshop, he crushes the beans, adds sugar and cocoa butter and "conches" the mixture in a hot tub. "Up to seventy-two hours to obtain a smooth and refined paste", he says in front of his machines, displayed in the middle of his shop. "A lot of customers think it's impossible to manufacture here, so I show them the process", continues André Bayala, who produces an average of half a ton of chocolate per month.
Dried mangoes, hibiscus flowers, baobab, peanuts, ginger … Rather than importing nuts or aromas, the gourmet uses local products to highlight "The flavors of Burkina". To obtain a nutty taste and a crispy texture, for example, it suffices to mix "Sesame seeds and cashews" purchased from farmers and groups of women processors in the country. His best seller? Chocolate "Soumbala", néré seeds, a typical Sahelian tree renowned for its therapeutic properties. "It helps me regulate my blood pressure and at least I know where it comes from", slips Lassane Sawadogo, 40 years old, loyal and unconditional customer of "Small square of 18 hours".
If in Burkina Faso chocolate remains a delicacy for the most privileged, André Bayala dreams of popularizing his bars, whose prices start at 2,500 CFA francs (3.80 euros). Antidepressant, antistress, "It's fuel for the engine! ", sums up the one who soon intends to launch a recipe for locusts and "Chitoumou", local caterpillars. Since the start of the Covid-19, he claims to have seen his sales climb. "Many Burkinabés discovered the virtues of chocolate during the curfew", he reports.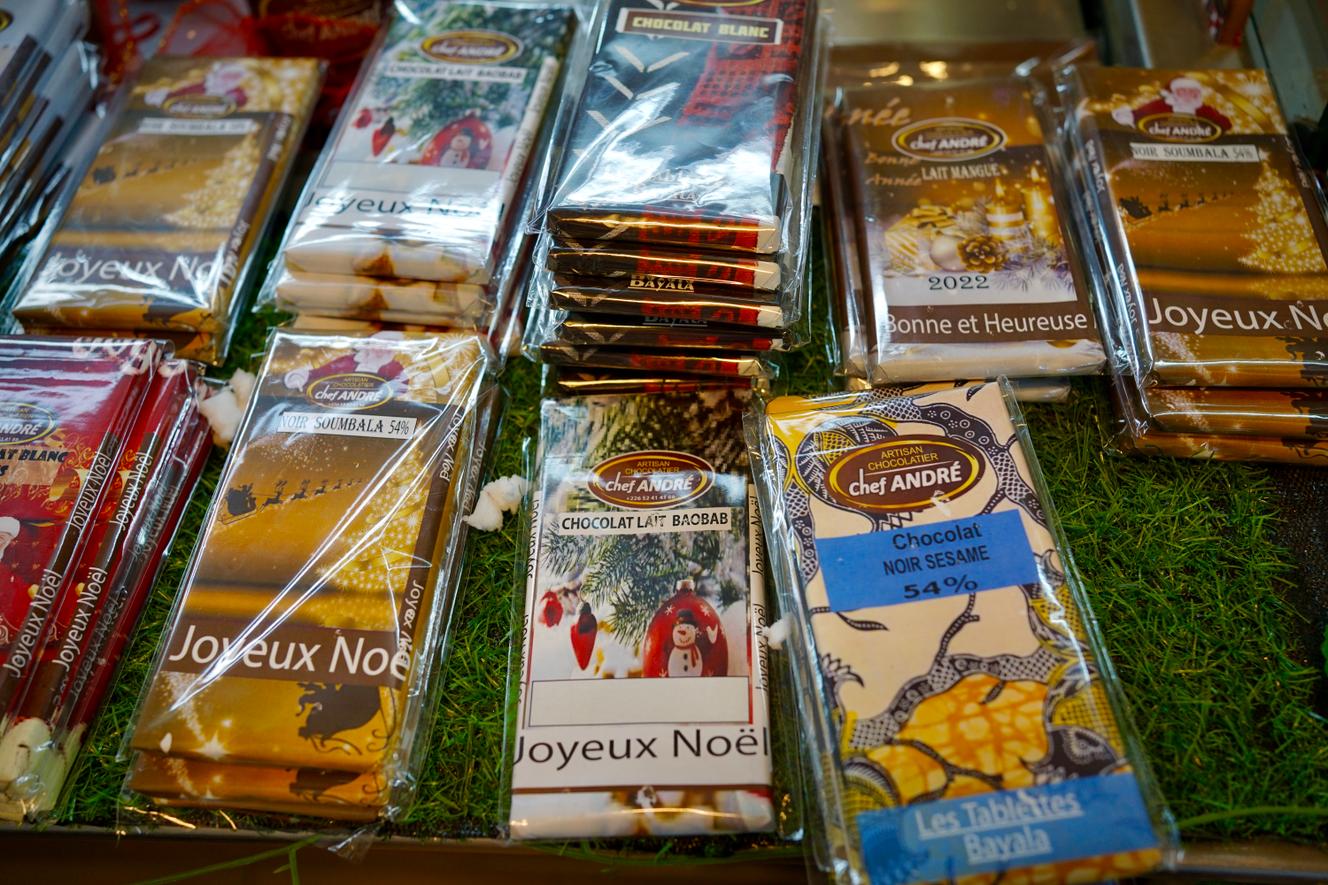 André Bayala, he will never forget his "First chocolate candy". He was 8 years old and was having fun throwing stones at the dogs at his Catholic school in Réo, about 100 km west of Ouagadougou. "The sisters gave us treats to stop, I picked up one, I had never eaten something so good", he recalls, his eyes shining. It wasn't until five years later, when settling down " in the city " to study, that he will find out what it was about. His passion was born. The little boy, the son of cooks, dreams of becoming a pastry chef.
"The biggest chocolate factory should be in Africa"
But before opening his first store, in 2018, André Bayala went a long way. For lack of professional training, he started diving at the Ouagadougou university canteen, before attempting "Adventure". At 25, he crossed the Sahara then the Mediterranean Sea, in a small boat, in the hope of reaching Spain. "Half of the passengers drowned and I was sent back to Senegal, where I didn't know anyone", tells the autodidact, who will set up his first pastry shop there, before going bankrupt.
Back in Burkina, he will have to climb the ranks to become a pastry chef in a restaurant, where he is spotted to participate in the competition for the best chocolate maker in Africa in 2016, in Abidjan. The winner is then offered an internship in one of the best Swiss chocolate factories, but here again, the Burkinabé will have to face the "Prejudices »And is reduced to " clean the floor ", until finally he " impressed " the director while mounting a pastry cream. "I was even offered to stay, but I wanted to return to Africa to transmit in my turn", explains the one who was distinguished best worker of Burkina in 2015.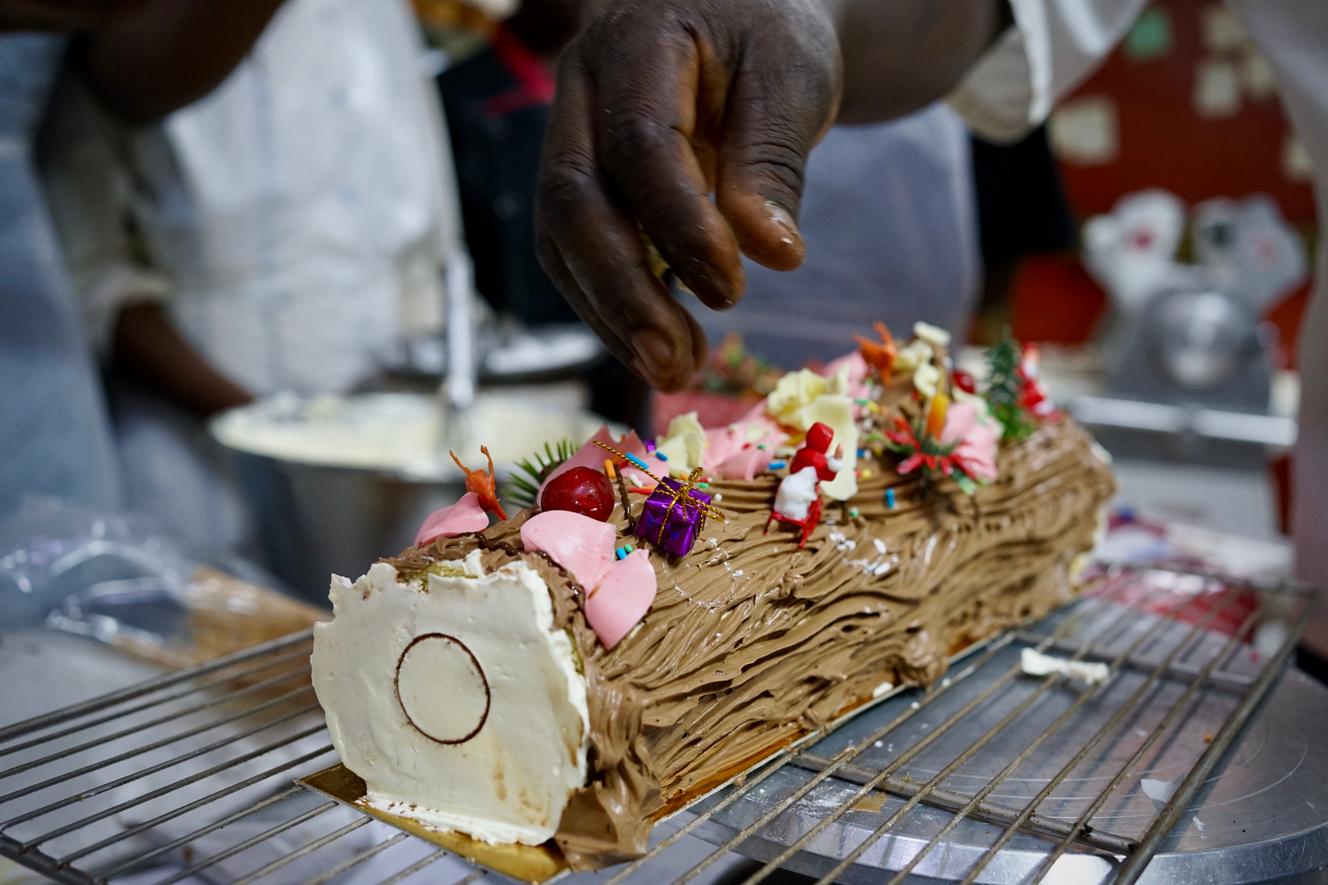 In November, André Bayala created the first training center for catering trades in the country. Since then, the entrepreneur, who has already trained 20 apprentices and even supplies the president with chocolate, has become a source of inspiration for young people. "I teach them rigor, punctuality and solidarity, it's a bit the school of life", he breathes, watching his students get busy preparing croissants and macaroons.
To develop the local workforce, André Bayala dreams of seeing the cocoa sector flourish in Burkina Faso and hopes to soon harvest his first beans in the southwest of the country, where he has just started test plantations. While West Africa, mainly Côte d'Ivoire and Ghana, produces around 75% of the world's cocoa, these countries derive only 5% of the annual market value of the chocolate market, according to the African Bank of development (ADB). "We continue to import tablets from Europe, two to three times more expensive, it's an aberration. The biggest chocolate factory should be in Africa ", castigates the artisan, who will organize the first cocoa and coffee fair in Burkina Faso in 2022.
Source link