News
AS FAR questions the legality of postponing their match against Raja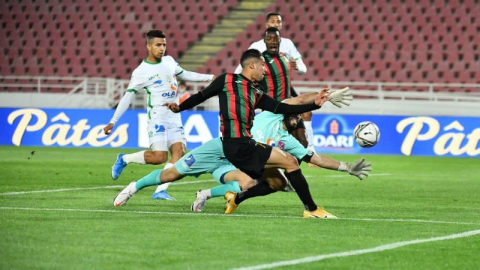 Kiosk 360. AS FAR is indignant at the decision to postpone its match against Raja de Casablanca, several of whose players are infected with Covid. For the Rabat club, this report is illegal, as explained by the daily Al Massae from which this press review is taken.
Following the postponement of the Classico between AS FAR and Raja, the military club strongly and officially protested this decision to the National Professional Football League. The daily Al Massae of December 28 recalls the contours of this affair and explains that the Casablanca club is in quarantine, according to the preventive measures dictated by the health protocol imposed by the Moroccan authorities, since his return from Doha, where he lost the Supercup against Al Ahly . The Classico was scheduled, as a reminder, this Monday, December 27.
The leaders of AS FAR did not wait long before cracking a press release in which they denounce a transgression of the competition law which applies to all clubs in the event of Covid contamination. A circular from the LNFP dated June 22, 2020 explains, moreover, that any team unable to appear for a match because of the Covid should lose by forfeit 2-0. AS FAR is also surprised by the decision taken by the LNFP 24 hours before the start of the meeting.
Al Massae then explains that the LNFP allows a meeting to be held if the two teams present 11 players, including a goalkeeper, and 4 substitutes. Overall, the leaders of AS FAR are outraged when a law exists and that it should apply to all formations.
For its part, the LNFP, led by the president of Wydad of Casablanca, Said Naciri, says it is concerned "with the preservation of the health of all the participants during this match and in application of the health measures adopted by the competent authorities. , the LNFP has decided to postpone this match to a later date ".
For his part, Raja announced that his side Abdelilah Madkour tested positive in turn.