News
Bank liquidity: the deficit set to decrease in 2021
Through Rachid Al Arbi 12/27/2021 at 9:59 p.m. (updated 12/28/2021 at 1:57 a.m.)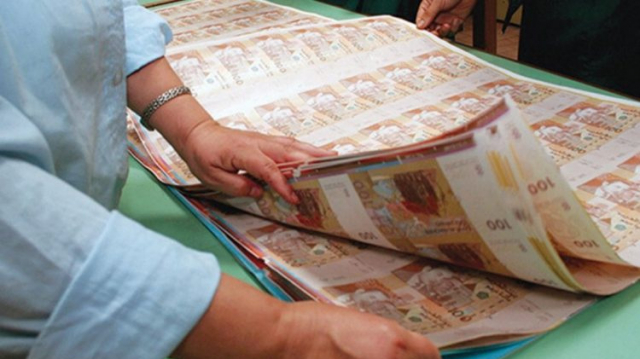 © Copyright: DR
Kiosk 360. The liquidity gap is not expected to worsen this year. It should limit its digging to -64.4 billion dirhams. A need that would be fully covered by the interventions of BAM. This article is a press review from Les Inspirations ÉCO newspaper.
Moroccan financial markets had a quiet week. This is what reports ECO Inspirations in its edition of December 28. He thus announced that on the foreign exchange market, the dirham remained almost at the same level as the US dollar, but fell slightly (-0.20%) against the euro during the period from 16 to December 22, 2021.
The newspaper also ensures that official reserve assets stood at 330.5 billion dirhams, up 0.2% over one week and 5.2% year-on-year.
Stabilization also on the interbank market. The daily supports the injection of 35.4 billion dirhams for advances to 7 days on call for tenders. "By adding injections of 22.7 billion dirhams in the form of repurchase agreements, 25 billion dirhams within the framework of support programs for the financing of the TPME and 100 million dirhams for operations of currency swap, the total outstanding of the interventions of the issuing institute comes to 83.3 billion dirhams ", writes the newspaper. The latter underlines that this volume "largely covers the liquidity deficit which stood at -64.7 billion dirhams on a weekly average after a reduction of 13.3% during the past week".
The interbank rate during this period stood at 1.5% on average. ECO Inspirations attests that the central bank is supposed to lower its monetary system with the issuance of 3.18 billion dirhams less at the level of 7-day advances to set them at 35.43 billion dirhams.
"The bank liquidity deficit should be reduced to 64.4 billion dirhams in 2021, supported by foreign exchange reserves which stand at a record 330 billion dirhams. Without forgetting the fact that "BAM remains able to satisfy all of the banking need, through its weekly and long-term monetary policy instruments", notes the daily.
Source link