News
Between France and Morocco, the visas of discord
To not miss any African news, Subscribe to the newsletter from "World Africa" from this link. Every Saturday at 6 a.m., find a week of news and debates covered by the editorial staff of the "World Africa".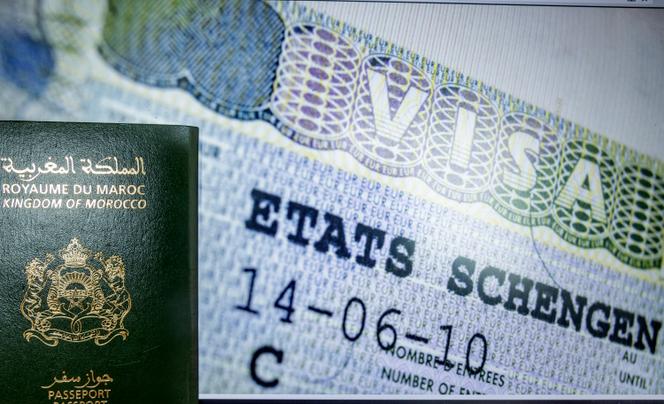 The subject has poisoned relations between Paris and Rabat for a year: restrictions on granting visas to enter France. Under the constant fire of criticism, the measure has sparked growing indignation within Moroccan society. On social networks, in the media, the testimonies of citizens appalled and humiliated by visa refusals are mixed with harsh comments about France, calls for the principle of reciprocity for French people going to Morocco.
In turn, intellectuals and civil society actors have stepped up to the plate. This is the case of the Moroccan Association for Human Rights which, on August 30, called on France to cease its " arrogance " and to "respect the principle of free movement", while the Moroccan Federation of Consumer Rights demands the reimbursement of the costs of visas not issued. "Stop kowtowing to get a visa. The country that snubs you (…)zap it", urges the writer Mokhtar Chaoui in a text widely reported on Facebook.
The fuse was lit on September 28, 2021, when Paris announced that it would reduce the number of visas granted to Moroccan and Algerian nationals by 50% and by 30% to Tunisians. A decision "drastic", "unprecedented", but "necessary" according to the French government, because of the "refusal" of these three countries to repatriate their nationals in an irregular situation in France. These accusations were immediately qualified as"unfounded" by Moroccan diplomacy. Lifted on August 31 for Tunisia, these quotas are still in force for the other two Maghreb countries.
Business leaders or employees having appointments, scientists invited to conferences, artists, parents wishing to settle a student child in France, families meeting there for the holidays… For several months, many Moroccans have been paying the price of this diplomatic standoff and were refused Schengen visas by the French consular authorities, for reasons often considered arbitrary.
French employers react
Like the Moroccan Society of Ophthalmology, whose members were unable to attend the annual congress of their French colleagues in May, for lack of visas. "We go there every year and it's the first time it's happened. reports its president, Mohamed Bennani. I am talking about doctors from the liberal sector, interns, heads of departments, heads of clinics who, for the most part, have studied in France. Some had to present their scientific work there. »
You have 63.51% of this article left to read. The following is for subscribers only.
Source link