News
Bourita co-chairs the official launch of "Pledge to Predictable Payments" in New York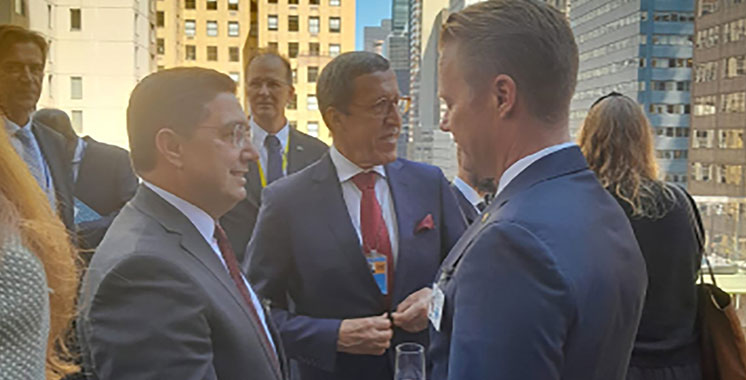 Morocco among the first Member States to join this initiative
The Minister of Foreign Affairs, African Cooperation and Moroccans Living Abroad, Nasser Bourita, co-chaired, in New York, with his Danish counterpart, Jeppe Kofod, the official launch of the initiative "Pledge to Predictable Payments".
Speaking at a meeting organized on Wednesday on this occasion, Mr. Bourita underlined that this initiative embodies an action-oriented multilateralism, which remains necessary to remedy the current global multidimensional crisis.
"In accordance with its long-standing commitment to multilateralism and the role of the United Nations, Morocco, under the High Vision of HM King Mohammed VI, was among the first Member States to join this initiative", recalled the minister.
Multilateralism is going through its greatest crisis since the founding of the United Nations, as ideological divisions and a narrow focus on national interests threaten the very spirit on which the United Nations was founded more than seven years ago. decades, continued Mr. Bourita.
From Morocco's point of view, restoring confidence in multilateralism and the United Nations requires that the emphasis be placed on practical measures to strengthen its institutions, to make its action not only more effective, but also to meet the needs of the people. , he asserted, noting that "multilateralism is not a luxury, but a necessity". "Solid and predictable financial resources are the basic conditions for building the action-oriented multilateralism to which we aspire," noted the Minister.
The regular payment of contributions to the regular budget of the United Nations is a sine qua non for the proper functioning of the various United Nations agencies, in the light of the challenges facing the United Nations, linked in particular to climate change, security food, energy security and poverty reduction, added Mr. Bourita.