News
Brain drain: 600 engineers leave Morocco every year
By Nabil Ouzzane on 09/22/2022 at 9:43 p.m.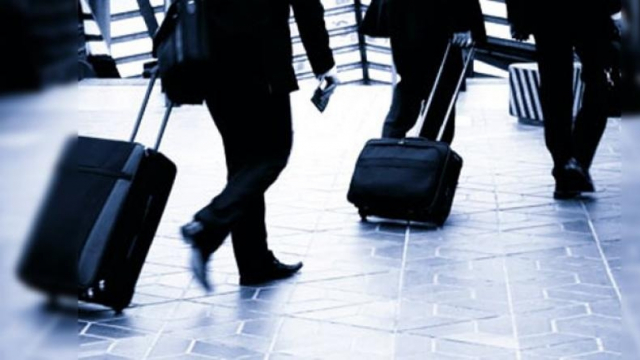 © Copyright: DR
Kiosk360. More than 600 engineers leave the country every year, analyzes Hamida Benlemlih, general manager of Developers Institute Morocco. This article is a press review taken from the daily Les Inspirations Eco.
The brain drain is globalizing and Morocco is no exception. This is the conclusion of an analysis by Hamida Benlemlih, general manager of Developers Institute Morocco and published by the daily Eco Inspirations. For her, the phenomenon affects emerging countries. But not only. "Developed countries are also suffering. In France, for example, experienced profiles are more and more attracted by the offshore wind. They are thus between 60,000 and 80,000 each year to try the adventure outside their country, "she notes.
Morocco is no exception to this rule. Engineers, in particular, are among those talents who leave the country in search of new horizons. Moroccan engineers are now present all over the world. According to the most recent censuses, it turns out that more than 600 engineers leave the country every year to take up more rewarding positions, benefit from better business organization, better social security, access to quality care or an effective education system for their children.
"At the same time, Moroccan brains are particularly in demand and many foreign companies are on the lookout for such profiles. And Morocco takes this into account, thanks to the quality of training which has experienced a remarkable leap in recent years," writes the analyst. These are Big Data engineers, web engineers, system architects or even consulting engineers who are "intercepted" as soon as they complete their academic career.
However, our companies lack these sharp profiles. With the rise of national operators, especially in advanced technological fields, they are struggling to find these rare birds and suffer from high turnover. "Hence precious time wasted recruiting, then training valuable profiles that will delight foreign competitors! The exodus of these engineers also represents a heavy financial burden for the State.
According to a recent statement by the Minister of Industry and Trade, the country pays around 2.5 million dirhams to train an engineer throughout his course, which obviously does not prevent many of these beneficiaries from making the choice departure. It therefore becomes imperative to settle these human resources, encouraging them to contribute locally to the development and enrichment of the Kingdom. It's all about knowing how.
Source link