News
Cameroon: the sleepless nights of refugee women in the Gado-Badzéré camp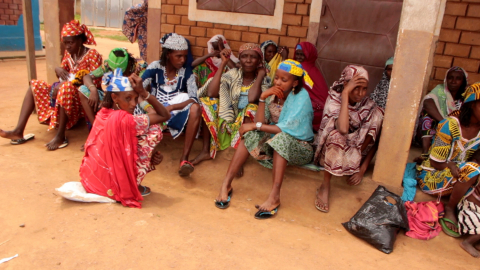 #Other countries : Cases of rape, early marriages and poverty form the daily life of the Central African refugees of the reception camp of Gado-Badzéré, in the East region of Cameroon. The populations are calling for stronger actions from the government and its partners.
The Gado-Badzéré refugee camp is the largest housing Central African refugees in the Adamaoua and East Cameroon regions. It has a population of about 30,000 souls. Apart from Gado, the camps of Ngam, Timangolo, Djohon and many others also host Central African refugees who have fled the violence in their country.
Nearly 60% of the population of the Gado-Badzéré camp is under 18 years old, and women and girls, who represent 53% of this group, suffer a lot. Between cases of rape and other gender-based violence, they no longer know where to turn.
>>> READ ALSO: Cameroon: Vaccination campaign also benefits Central African refugees
Their executioners generally take advantage of their movements in the bush or the darkness to accomplish their dirty work. Victims are thus exposed to sexually transmitted infections and HIV/AIDS, which are real obstacles to their development. On the other hand, girls aged 16 and under are quickly sent off in marriage for cattle or a few coins.
However, the Cameroonian government and its partners regularly carry out actions in the camp to fight against these various flaws. Actions that the populations welcome at their fair value, but believe that the initiators can improve them by multiplying, for example, the distribution of inputs and by building centers for the socio-economic reintegration of women and young girls to ensure their autonomy. Many also call for the construction of schools to guarantee quality education to these vulnerable groups.