sport
Canada, opponents of Morocco at the World Cup, beat Qatar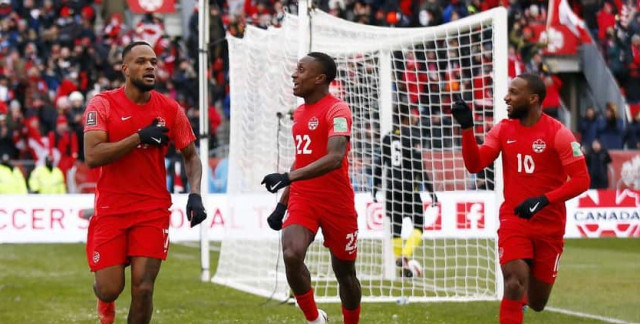 Canada beat Qatar 2-0 on Friday and South Korea were held 2-2 at home by Costa Rica on Friday in preparation matches for the World Cup in which these four selections will participate.
Canada, which is part of group F, beat Qatar, the host country of the next World Cup and therefore integrated into group A, thanks to two goals scored at the start of this match played in Vienna, Austria, in the 4th ( Cyle Larin) and in the 13th minute (Jonathan David).
The South Koreans, who will play in Group H with Portugal in the lead, had to wait for a late free kick from Son Heung-min, the Tottenham player, to equalize (85th).
The free kick followed the dismissal of goalkeeper Esteban Alvarado, guilty of having seized the ball with his hands outside the penalty area.
On the lawn of the Goyang stadium, Korea had opened the scoring by Hwang Heechan (28th) before a double from young striker Jewison Bennette, 18 and under contract since this summer with Sunderland, in the Premier League, placed the visitors before.
The "Ticos", the last qualified for the World Cup, played without their experienced goalkeeper Keylor Navas (Paris SG), who suffers from back pain.
The players of Luis Fernando Suarez, the Colombian coach of Costa Rica, are preparing to play their sixth World Cup, the third in a row, in a group E which also includes Spain, Germany and Japan.
"Our goal was to defend for the first 20 minutes and then try to tip the scales our way for the rest of the game. Having scored twice is really important," commented the Costa Rica coach.
In Düsseldorf, in another confrontation between two nations preparing for the World Cup, Japan (Group H) beat the United States (Group B) 2-0 (Daichi Kamada in the 26th and Kaoru Mitoma in the 88th).
Iran (Group B) beat Uruguay (Group H) 1-0 in a match also played in Austria thanks to a goal from Mehdi Taremi in the 79th minute.