News
Chicken prices continue to soar
By Fayza Senhaji on 09/20/2022 at 7:03 p.m.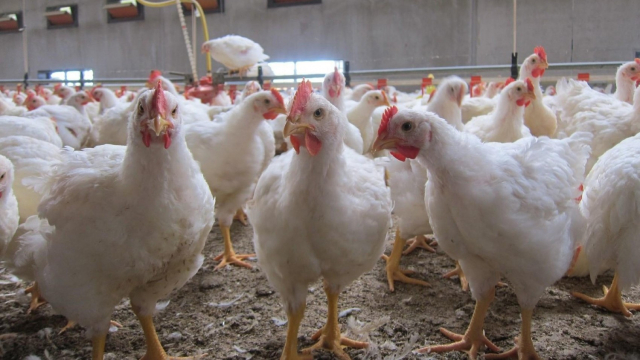 © Copyright: DR
Kiosk360. On the markets, chicken prices continue to soar. Moreover, food prices have peaked in recent months. Still, a certain lull was expected. Details in this press review from the daily Al Akhbar.

Chicken prices continue to soar. From now on, it is necessary to count on average 25 dirhams per kilo to stock up on the markets, a level rarely reached in the past and pushing many people –consumers and even traders- to ask themselves questions about the real reasons for this outbreak.
In its edition of Wednesday, September 21, Al Akhbar attempts to provide answers by relying on the explanations provided by the producers. According to them, the current levels of poultry prices on the markets are mainly due to the high cost of food during the summer period, combined with an increase in demand.
According to the president of the professional representation of the sector quoted by the daily, the continuation of the war in Ukraine has had serious repercussions on food prices. The price of the latter has thus risen from 12 to 16 dirhams recently, following the surge in the prices of soybeans and corn, which constitute 80% of the composition of poultry feed. According to the same source, producers are making significant efforts to limit this inflation, even if it means suffering, in some cases, losses on their productions.
In the same vein, add Al Akhbarpoultry meat producers have contacted, through one of their professional representations, the Association of Feed Distributors to convince them to also make additional efforts to stop the rise in prices of their products. The call is all the more pressing as we are currently seeing a certain lull in world markets, with declines of between 50 and 70 dollars per tonne for certain poultry feed components. Moreover, in some Arab countries, there is already a drop in the price of chicken per kilo on the markets, something that is not yet perceptible in Morocco.
While waiting to see if this appeal will have an echo, the Consumer Protection Association believes that the current price levels are also due to certain dysfunctions in the value chain, in particular the lack of control. Indeed, the association considers that a large part of the chicken consumed by Moroccans does not pass the formal circuits allowing its traceability and its control, which is problematic in more ways than one and not only for the selling price.
Source link