sport
Croatia, opponent of Morocco at the World Cup, dominates Denmark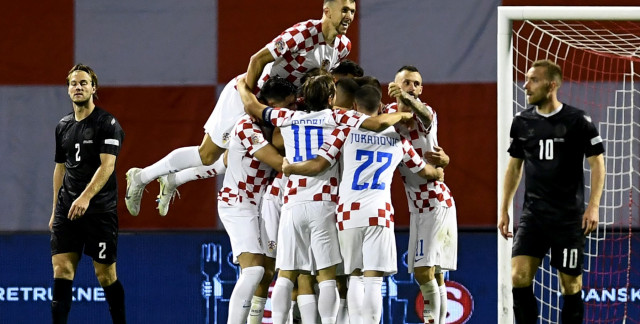 Croatia, opponents of the Atlas Lions in the World Cup, beat Denmark 2-1 on Thursday night in Zagreb, doing a double blow to climb to the top of the group ahead of their opponents after a game of a high technical level.
After a balanced but very lively first half with plenty of chances, Sosa opened the scoring for the Croats just after the break by taking a ball returned in the axis by the Danish defense (49th). With a shot low to the ground, he found the small net in front of a static and masked Schmeichel at the start of the ball.
Galvanized by this success, the "Vatreni" (Les Flamboyants) took the match on their own and were on the verge of doubling the bet on a well-worked free kick from Perisic, whose tense strike failed close to the post ( 58th).
Kramaric, on a daring breakthrough opened his way to the goal but his shot went to die at the foot of the post (71st).
The Danes who gave a good response to their evening hosts were rewarded with the sumptuous goal of Christian Eriksen, equalizing with a clear strike which left goalkeeper Livakovic no chance, abandoned by his defense (77th).
However, Zlatko Dalic's men did not gamble too long since in the process, the Rennais Lovro Majer, who entered the game and scored on his first ball (79th), gave them an advantage that they had to keep until the shot. final whistle.
Thanks to this success, Croatia (10 points) doubles its opponent in the standings and finds itself in a favorable position to compete in the Final Four.
Croatia will go to Austria on Sunday to validate their presence in the last four, while Denmark (9 pts), which no longer has its destiny in its feet, will host France