News
Cubs put to the test against Australia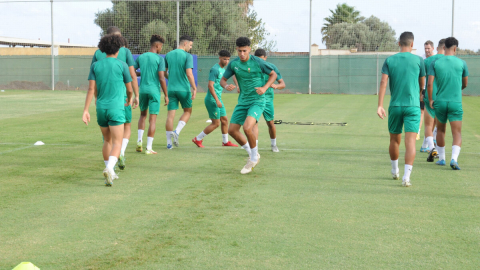 The national team of under 20 faces, this evening, Australia within the framework of the international tournament of Costa Galida in Spain. A large-scale test for the Cubs of the Atlas, as explained by their coach Mohamed Ouahbi.
The Atlas Cubs completed their preparations for their first encounter at the Costa Galida International Tournament in Murcia in southeastern Spain on Wednesday, September 21.
For their first outing in this tournament, the nationals will face Australia, one of the great nations in the category.
For national coach Mohamed Ouahbi, all the matches "will be hard to negotiate given the value of the three teams we will meet and who have different styles".
"Today's game against Australia will be very interesting against this very athletic team, which is also qualified for the World Cup. It will be a very good test. We hope for a good result and we are very confident," continued Ouahbi.
The Cubs of the Atlas will be opposed, thereafter, on September 24, to England then the 27 of the same month in Chile.
By Le360sport