News
Dakhla-Oued Eddahab: business creations up 25% in 2021
By Ismail Benbaba on 09/22/2022 at 8:22 p.m.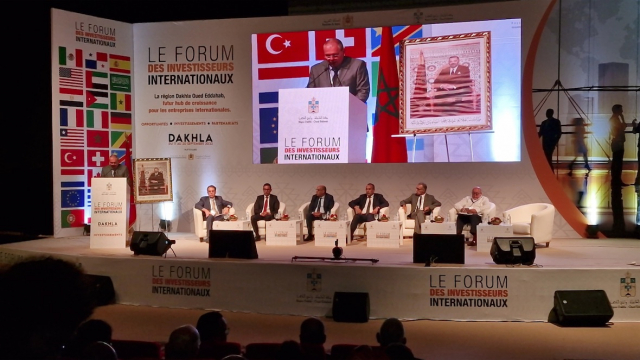 Panel during the International Investors Forum, which was held on September 18 and 19, 2022 in Dakhla.
© Copyright: Souilme Bouaamoud / Le360 (video image capture)
Kiosk360. The attractiveness of the Dakhla-Oued Eddahab region confirms its attractiveness with more than 1,650 companies created in 2021, an increase of 25% compared to the same period of 2020. This article is a press review of the newspaper Today The Morocco.
1,651 is the number of companies created in 2021 in the Dakhla-Oued Eddahab region. This is reported Today Morocco in its delivery of the day. The daily underlines that during the period from January 1 to December 31, 2021, the number of companies created through the Regional Investment Center (CRI) recorded an increase of around 25%.
Remember that creations were limited to 1,320 for the same period in 2020. Today Morocco points out that the average time for business creation through the CRI of Dakhla-Oued Eddahab is 8 days. "Despite a dominance of legal persons amounting to 66% of the units created, the legal format of natural persons (PP) remains attractive for project leaders in the region, standing at 34% of total creations, followed by joint-stock companies (SNC) which have experienced, despite their low representativeness, an increase of around 170% compared to 2020", we note.
It should be noted that, like other regions of the Kingdom, the LLC remains the most attractive status for companies created. "With a recorded increase of 40% compared to 2020, the 1,050 SARLs justify a more pronounced sectoral diversification than the other legal statuses, largely dominated by miscellaneous services which stand at 41%, followed by agriculture, fishing, trade, tourism, construction and public works which represent 52% of creations", notes Today Morocco.
It should be noted that around a third of creations in 2021 (out of a total of 571) are represented by natural persons (PP), 74% of whom operate in commerce, followed by miscellaneous services at 20%, mainly dedicated to services for individuals. Similarly, tourism (operation and management of tourist and catering structures) and crafts (craft productions) come next with 6% of the total PPs created.
It should also be noted that out of 573 investment projects submitted during 2021, 55% were validated by the SPOCs within less than a day, representing a total investment amount of 21.8 billion dirhams, an increase of 29% compared to 2020. In addition, the job creation potential estimated at 9,772 jobs for 2021 increased by 19% compared to the same period of the previous year.
Source link