News
Driss Chahtane: "The National Press Council favors its members to the detriment of media development"
By Amine Lamkhaida and Abderrahim Et-tahiry on 09/22/2022 at 7:52 p.m.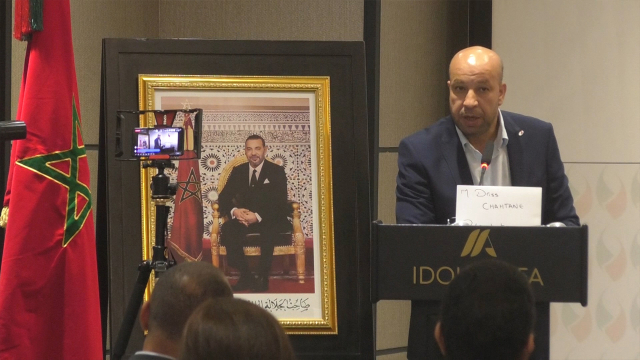 © Copyright: Abderrahim Et-Tahiry / Le360
VideoFollowing his re-election as president of the National Association of Media and Publishers, this Thursday, September 22 in Casablanca, Driss Chahtane presented his roadmap.
Driss Chahtane was re-elected as head of the National Association of Media and Publishers (ANME) during a General Assembly held this Thursday, September 22, 2022 in Casablanca.
This was an opportunity for the press boss to unveil his roadmap, after taking stock of the work already done. "Despite the fact that it was created in 2020, the association, which is only in its infancy, has carried out a series of actions that go in the direction of improving and developing the media sector. in Morocco," he said.
Chahtane also said that ANME is working to put an end to the concept of subsidies and replace it with that of investment support: "Today, the sector no longer needs subsidies. We are not begging for help. We need to know that our sector is a creator of wealth and is capable of supporting investment."
Encouraging the idea of ​​having strong press companies in Morocco, he stressed that it is time to favor quality over quantity. According to him, "having 800 news sites in total only sows chaos while causing the press and media in Morocco to lose their notoriety and aura."
Moreover, in a statement for The360, Chahtane indicated that a work of evaluation of the National Council of the press was undertaken and revealed that this institution showed its limits. "It is a structure that works mainly for the posts and not for the progress of the press sector in Morocco."
As a reminder, among the main topics of discussion addressed during one of the 20 ANME meetings was the need for a reform of Law 13/90 relating to the National Press Council and Law 13/88 relating to the press and publishing.
Source link