News
Exhibition: "Through expanses" by Safaa Erruas, at Atelier 21 in Casablanca, until October 29
By Nisrine Zaoui 09/23/2022 at 5:38 p.m. (updated on 09/23/2022 at 5:40 p.m.)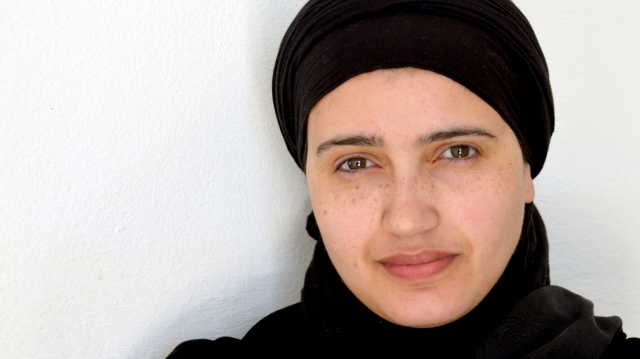 Safaa Erruas, visual artist.
© Copyright: DR
The L'Atelier 21 gallery in Casablanca is hosting an exhibition of recent works by visual artist Safaa Erruas from Tuesday September 27 to October 29, 2022.
The visual artist Safaa Erruas invests the space of the art gallery L'Atelier 21 in Casablanca, from September 27 to October 29, 2022, for an exhibition entitled "Through expanses".
In a work combining both intuition and formal research as a source of creation, the artist develops in meticulous and ritualized gestures works on paper and installations. Between visible and invisible, consciousness and unconsciousness, gentleness and violence, the works of Safaa Erruas are windows opening onto worlds in tension that challenge us and question us in our deepest intimacy.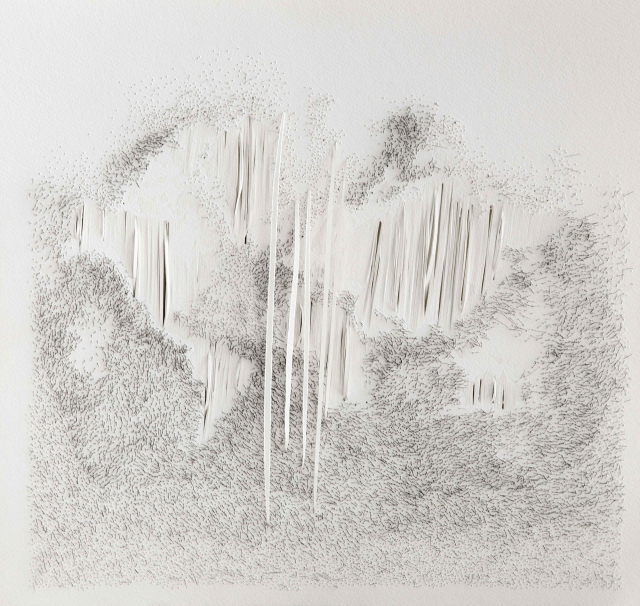 Safaa Erruas – "Repères" – Metallic threads and cut paper on cotton paper – 31×64 cm – 2021
© Copyright: DR
Safaa Erruas' work is dominated by the color white, which symbolizes absence, immateriality, transparency and fragility. As a formal composition and conceptual base, the neutrality implied by a single color is the starting point towards the intimacy and the transfiguration of the objects and elements that the artist uses.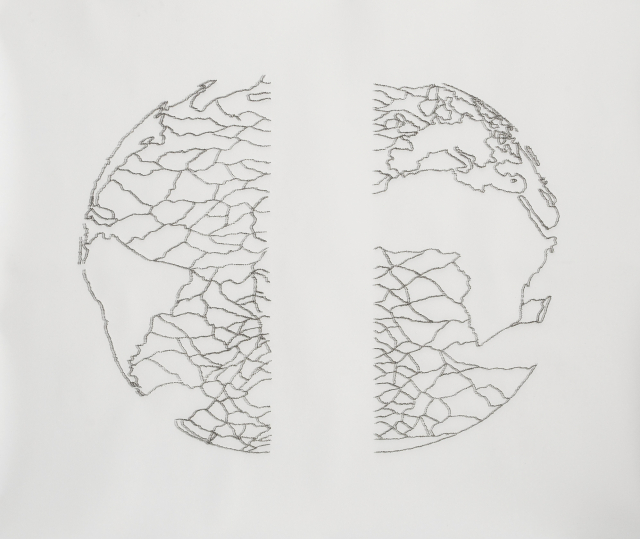 Safaa Erruas – «Raices» – Pins on cotton paper – 115cmx136cm – 2022
© Copyright: DR
As the art writer Fatima-Zahra Lakrissa explains to us in the introductory text of the exhibition catalog: "The description of the creative process by the artist is reduced to the essentials: "drawing cut out on paper cotton", with this precision that the artist does not draw on the paper but directly on the sheet by cutting it. This process developed inside the support itself plays on a paradox between inside and outside, emptiness and fullness, which are simultaneously visible, operating a reversal that inscribes the work between the graphic, pictorial and sculptural fields. ".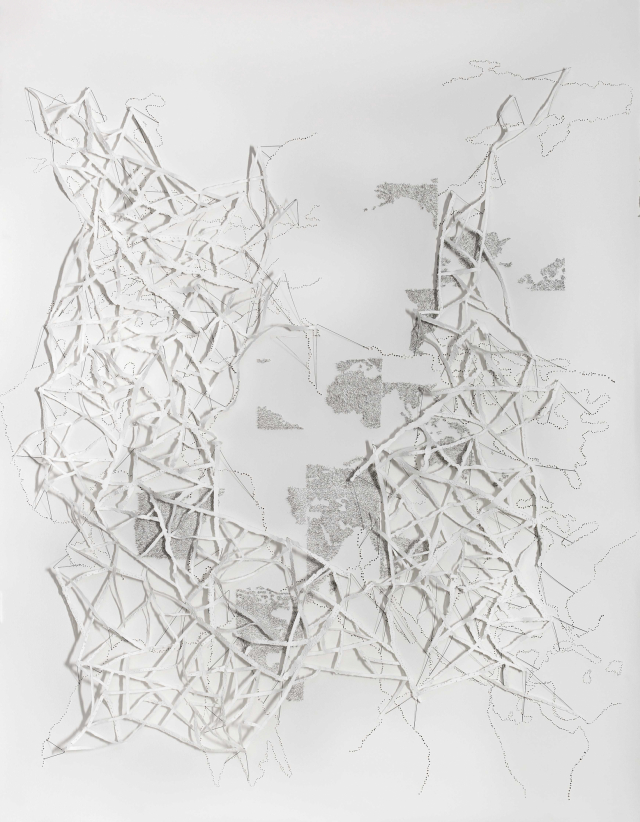 Safaa Erruas – "New skin" – Metallic threads and cut paper on cotton paper – 150×115 cm – 2022
© Copyright: DR
And to continue: "Safaa Erruas affirms that "the process of breaking, destroying and building from fragmented and broken elements is important. The unity is there in this cycle of birth from destruction. My relationship with the notion of unity is in this gesture of fragmentation itself, as well as in the repetition of the gesture".
These first gestures of transformation of the material-support constitute the matrix of a creative process which brings into play the uniqueness of each of the works in the relationship between the gesture, the support and the body (of the artist). The final appearance of the image, which appears to be the failure of the form, is precisely the exhibition of its genesis". Safaa Erruas lives and works in Tetouan.
Source link