News
Extension of the suspension of flights: the final blow for tourist carriers
Through Fatim Zahra El Aouni and Saïd Bouchrit the 12/26/2021 at 3.35 p.m.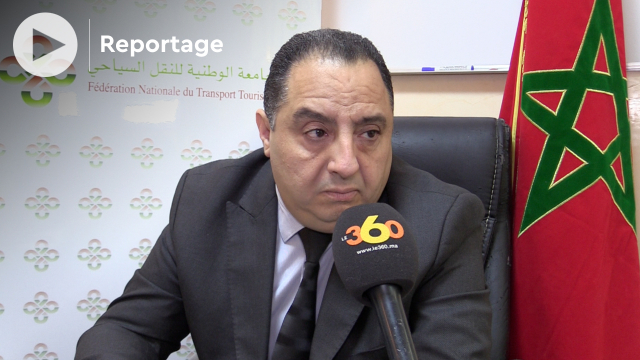 Rachid Bouamara is the president of the National Federation of Tourist Transport (FNTT).
© Copyright: Saïd Bouchrit / Le360 (video image capture)
The crisis continues to weigh on tourist carriers. Professionals express their despair after the extension of the suspension of flights. What said, in front of Le360, the president of the National Federation of tourist transport.
Between inactivity and accumulation of unpaid bills, tourist carriers are struggling to see the end of the tunnel. According to Rachid Bouamara, president of the National Federation of Tourist Transport (FNTT), the sector is now in critical condition, due to the accumulation of debts, vehicle seizures and the total vagueness that reigns over the resumption of this activity, since the extension of the flight suspension.
Asked about this by Le360, while emphasizing the efforts made by the authorities in the management of the crisis and insisting that the health of Moroccans remained a "priority", Rachid Bouamara nevertheless calls on the authorities to intervene to save at most. quickly businesses and jobs in this sector undermined by the crisis.
According to him, nearly 85% of companies operating in the sector are small and medium-sized enterprises, which operate with travel agencies and foreign tourists, and which can no longer cope with the effects of health restrictions.
If he welcomes the decision of the economic watch committee on the postponement of the loan deadlines that these tourism professionals owe between March 2020 to June 2021, the president of the FNTT regrets, however, that a good number of companies do not have were able to benefit from this measure, and found themselves forced to pay late penalties.
Source link