News
Five-year-old Fatima-Zahra, declared missing by her family in Kenitra, then found: what the DGSN says
By Hajar Kharroubi on 09/23/2022 at 11:31 a.m.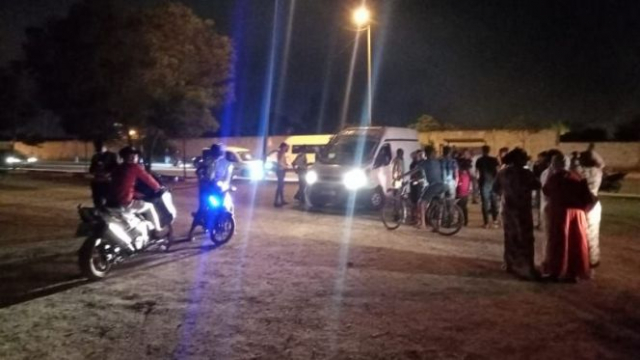 Search operation by the Kenitra police services, on the night of September 22 to 23, 2022, in order to find Fatima-Zahra, five years old, who was allegedly abducted by an unknown person a few hours earlier.
© Copyright: DR
Elements of the Kenitra anti-gang brigade succeeded, on the morning of this Friday, September 23, 2022, in finding a five-year-old girl, Fatima-Zahra, who had been the subject of a kidnapping alert the previous evening. , in Hay Saknia.
In a press release, the General Directorate of National Security announces that the little girl who was kidnapped yesterday has been found. "The general mobilization of all the National Security services operating in the city of Kenitra, supported by technical expertise, enabled them to find the victim in a normal state of health, while she was in an urban transport bus. on the Bir Anzaran square of the city", indicates the DGSN.
The DGSN explains that the camera recordings of the bus where the girl was found are currently being logged and analyzed to determine the identity of the person who accompanied the little girl to the bus and bought her a ticket. , before leaving the vehicle.
The prefectural judicial police service and crime scene technicians are currently collecting and processing all the data concerning the people and the identification elements that have been recorded by the surveillance cameras, as well as the statements of witnesses. eyes, as well as those of the victim's family, with the aim of arresting all the people likely to be involved in this affair.
The little girl, Fatima-Zahra, who is a minor, since she is only five years old, was also immediately taken care of by a care cell, before being transferred to the hospital for adequate medical examinations. .
Source link