News
halfway through, the peloton of 16 clubs is very stretched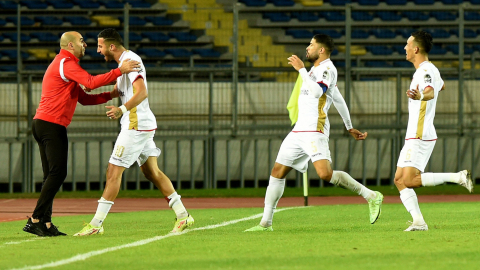 Kiosk 360. La Botola will see the end of the first leg this week and a few high-intensity matches are expected. Several clubs seem to be dragging their feet halfway, explains Assabah, from which this press review is taken.
La Botola begins, at the end of the year, the last day of the first leg. Thus, this Tuesday, the Mouloudia of Oujda is opposed to the Chabab of Mohammedia from 4 pm. A meeting between two clubs in bad shape since the start of the season. The new Oujdis coach Hilal El Tair is already under pressure, he who has only played two games since his arrival in the Oriental.
Assabah of December 28 specifies that the technician began his adventure with the MCO with two defeats, one against the leader and the other against the RCOZ, red lantern of the championship. Hilal Al Tair's men have not seen victory since October 3, when they beat Hassania d'Agadir.
The ittihad of Tangier receives, for the second meeting of the day, the Hassania of Agadir. The two teams recently changed coaches but the results were not similar. Miguel Gamondi, for his part, lost a match against MAS after winning his first match on the bench of the Tangiers. Abdelhadi Sektioui, meanwhile, has a more difficult return to Botola and he could not do better than a draw against the promoted, Chabab Soualem. HUSA have not won a single match since November 2 and the victory against OCS Safi.
At the end of the day, the Wydad players will cross swords with Jamal Sellami's men in Rabat. FUS has been enjoying a good period lately since winning its matches against direct competitors at the bottom of the standings, RCOZ and MCO. Walid Regragui's men want to finish the first leg with a big lead over their immediate pursuer at the head of Botola.