News
Hassan Alaoui, member of ANME: "We are on a very good track"
By Amine Lamkhaida and Abderrahim Et-tahiry on 09/22/2022 at 8:35 p.m.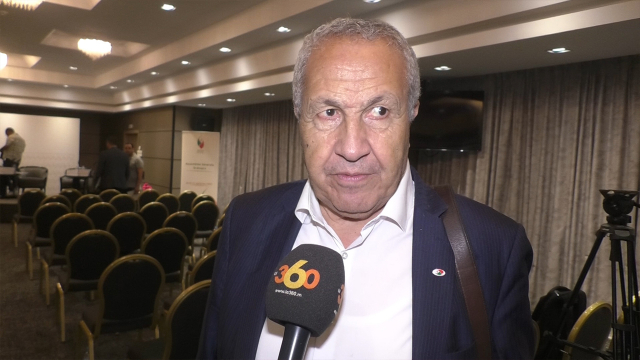 Hassan Alaoui, member of ANME.
© Copyright: Abderrahim Et-Tahiry / Le360
VideoThe National Association of Media and Publishers (ANME) held its ordinary general meeting this Thursday, September 22, 2022 to present and approve the moral and financial reports, but not only. Hassan Alaoui looks back on the progress of the yet young association.
The ordinary general meeting of the National Association of Media and Publishers (ANME) was held this Thursday, September 22, 2022 in Casablanca. Written press, digital press, regional press, private radio stations… More than 80 companies took part in this meeting, which focused on the presentation of the association's moral and financial reports, as well as questions relating to constraints linked to the sector. .
ANME members were able to highlight the progress made on these issues. "We have seen the progress we have made thanks to the office, thanks to President Driss Chahtane and, of course, thanks to the members who today have been very numerous", summarized Hassan Alaoui, member of ANME, in a statement. for The360.
Indeed, this association, born in a context marked by the pandemic which has weakened the press in Morocco, has been able to advance the discussion around several issues of concern to the actors of the sector through 20 meetings held over the last 12 months.
Among the major issues addressed during these meetings were the importance of continuing the various works initiated by previous commissions, support for investments made for the benefit of media companies by the supervisory ministry and the need for a reform of Law 13/90 relating to the National Press Council and Law 13/88 relating to the press and publishing, ANME said in a press release.
"We are on a very good track. I am very happy to express my hope for what will happen in the future," said Hassan Alaoui. And to underline: "There is obviously a long way to go, but above all there is this desire to integrate into a political, economic, social and cultural context of Morocco to advance the cause of the national press, journalists and trades incorporated therein.
Source link