News
here is the new date of the classico AS FAR-Raja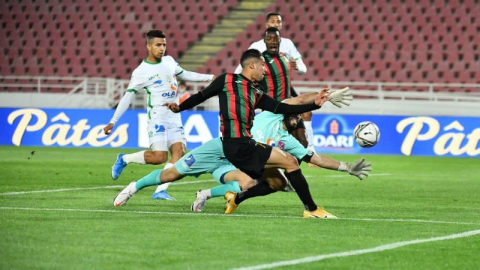 Postponed because of the cases of Covid-19 within the Greens, the match at the top of the 14th day of the Botola Pro D1 Inwi between AS FAR and Raja de Casablanca has been rescheduled. The LNFP has just set the date for this classico.
The National Professional Football League (LNFP) has set the date for the classico between AS FAR and Raja de Casablanca, initially scheduled for Monday, December 27 but postponed because of the travel ban for the Greens by the authorities, because of the coronavirus cases within them.
In a press release released this Tuesday, December 28, on the website of the Royal Moroccan Football Federation (FRMF), the LNFP indicates that the classico will take place on Sunday January 2 at the Moulay Abdellah Complex in Rabat, from 8:30 p.m.
But before this duel at the top, the Raja will cross swords with the Maghreb of Fez, Thursday, December 30, on behalf of the 15th day. AS FAR will face the Olympique de Khouribga on the same day.
Returning from Doha (Qatar) where he participated in the African Supercup against Al Ahly from Egypt, the Raja of Casablanca was heavily hit by the Covid-19. Screening tests for the entire team are scheduled for Tuesday.