sport
HM King Mohammed VI Grand Prix kicks off in Temara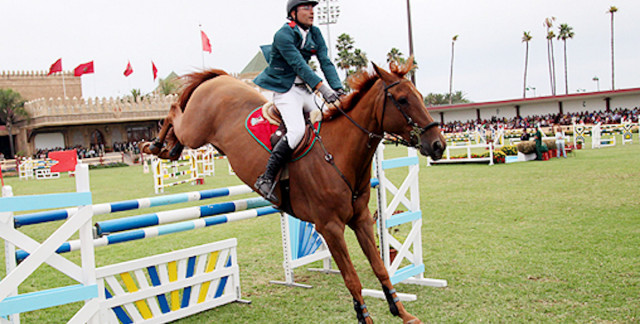 The official show jumping competition, endowed with the Grand Prix HM King Mohammed VI, kicked off on Friday at the Royal Cavalry School in Temara.
The program of this competition, organized until September 25 under the aegis of the Royal Moroccan Federation of Equestrian Sports, includes 20 events, including those reserved for the cadet, criterium, junior, senior and amateur categories.
The major event of this meeting will be the HM King Mohammed VI Grand Prix, open to seniors and horses of the first category.
It should be noted that the title of the last edition of the HM King Mohammed VI Show Jumping Grand Prix was won by rider El Ghali Boukaa, riding the horse "Ugolino Du Clos".