News
In Côte d'Ivoire, a 2022-2023 school year in dispersed rows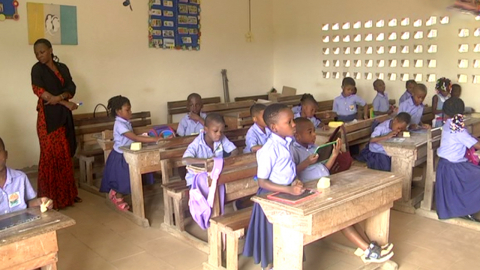 #Ivory Coast : September 12, 2022 was the official date for the start of the school year in Côte d'Ivoire, where more than 7 million learners were expected in the classrooms. But a week later, some have still not returned to school.
In Côte d'Ivoire, a week after the start of the school year on September 12, 2022, the recovery is timid in Abidjan and in the interior of the country. Registration continues in several establishments in the economic capital. This is the case of the Nanan Yeboua school group in Yopougon. Here, classes have not yet started at the secondary level, where 300 students are expected from 6th to 12th grade for the new school year. Latecomers, often accompanied by their parents, continue to complete the administrative formalities.
"Yesterday already, I was here for the registration of my nephew, today I come to register another child. Things went well, they took good care of me and I'm happy», says Gohi Lou Yao Judith marries Soumahoro, a relative of a student.
>>> READ ALSO: Ivory Coast: the return of "Bookstores on the ground"
In this other establishment in the same municipality of Yopougon, the situation is quite different. Classes have resumed for primary and secondary learners. About 3,000 students are affected by this start of the school year. "I really wanted the school holidays to end to go back to school because at school I will be studying, making new friends and wearing my new uniform», declares, all excited, Marie Pascale Konan, a student in 6th grade.
According to the Ministry of National Education and Literacy, 7,250,000 students are affected by the start of the 2022-2023 school year against 6,901,546 learners in 2021-2022. There will be 250,000 children in preschool, 4,371,000 in primary and 2,600,000 in secondary. The end of the courses is set for July 31, 2022.
>>> READ ALSO: Cameroon: more and more primary schools, but no free
The theme chosen for this new year is "Let's be responsible citizens for a quality school». "It's a theme that appeals to everyone. It is an appeal to everyone's conscience. If everyone is aware of their responsibility, there is no reason why we should not have a quality education system», emphasizes Jean Robert Dion, principal of a high school.