News
In Equatorial Guinea, the presidential election brought forward by five months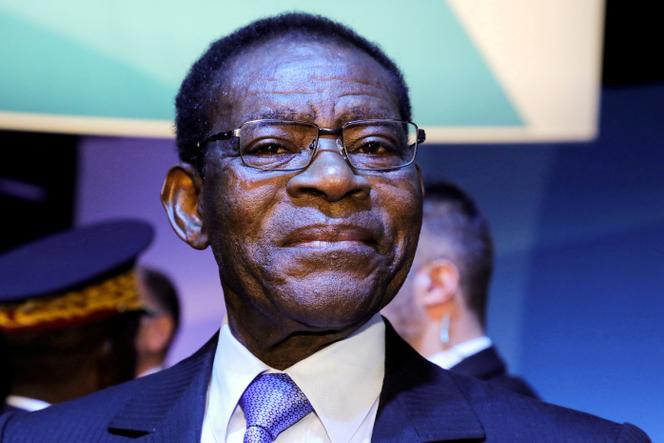 Tuesday, September 20, the Equatorial Guinea brought forward its presidential election by five months, at the same time as the legislative ones. "The presidential, Chamber of Deputies, Senate and municipal elections are called for November 20, 2022", according to a decree of the head of state read on the evening news of state television. At the head of the country for forty-three years, Teodoro Obiang Nguema Mbasogo holds the world record for longevity in power of heads of state still alive, excluding monarchies.
The only issue will lie in the designation, before the ballot, of the candidate of the Democratic Party of Equatorial Guinea (PDGE), which occupies 99 of the 100 seats in the outgoing lower house and all of the 70 seats in the Senate: Mr. Obiang, 80 , will he run for a new term or will he let his son Teodoro Nguema Obiang Mangue, nicknamed "Teodorin", succeed him?
The latter, all-powerful and feared vice-president in charge of defense, publicly assumed jet-setter, sentenced in 2021 to three years in prison suspended in France in the context of the so-called "ill-gotten gains" cases, has long been considered the dolphin of his father and has been omnipresent on the political scene for two years. But the PDGE congress, which was to induct him as a candidate in November 2021, ultimately did not do so, to everyone's surprise.
Relentless repression
Two months before the election, Equatorial Guineans – but also observers and diplomats – are wondering today who will win, Teodorin or the caciques of the regime, who take a dim view of the son at the head of this small country rich in its hydrocarbons and push the father to join again. Ten months ago, the party congress gave rise to unprecedented quarrels between supporters of Teodorin and Teodoro, president since 1979, when he overthrew his uncle Francisco Macias Nguema in a coup.
The anticipation of the presidential election was justified in Tuesday's decree by the need to consolidate costly ballots in the midst of an economic crisis due in particular to "The War in Ukraine" and at the "Covid pandemic", but observers see it rather as the desire of one of the two camps to push what it believes to be its advantage. The outcome of the legislative elections is hardly in doubt, as at each ballot: the PDGE (single party until 1991) should leave only a few crumbs to opposition movements "tolerated", among the few who are not the target of relentless repression regularly denounced by international NGOs.
On Monday, Mr. Obiang abolished the death penalty in Equatorial Guinea, but his regime is regularly accused by international NGOs and Western capitals of flouting human rights, including "arbitrary detentions"of the "extrajudicial executions" and "torture".
To not miss any African news, Subscribe to the newsletter from "World Africa" from this link. Every Saturday at 6 a.m., find a week of news and debates covered by the editorial staff of the "World Africa".
Source link