News
In Mali, the Islamic State in the Greater Sahara "in a position of supremacy" in the northeast
To not miss any African news, Subscribe to the newsletter from "World Africa" from this link. Every Saturday at 6 a.m., find a week of news and debates covered by the editorial staff of the "World Africa".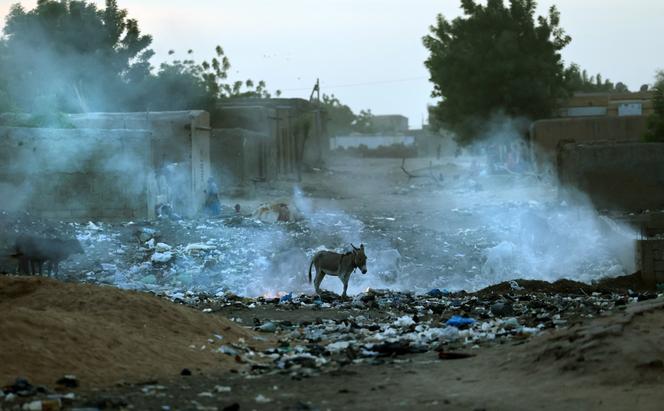 Survivors have been flocking since March and Boubou* has no illusions: in the coming weeks, survivors of the massacres perpetrated by the Islamic State organization in the Greater Sahara (EIGS) will continue to arrive en masse in Gao. "There are mainly women and children, in a sorry state. Many men in their family were killed. These people have nothing left., says this human rights defender based in Gao. This locality in the northeast of mali appears to be the last stronghold capable of guaranteeing the safety of the inhabitants of Liptako Gourma, a vast territory straddling the borders of Mali, Burkina Faso and Nigerwhich has become the epicenter of jihadist violence to sahel.
The displaced are settled there in three makeshift camps and with host families. The latest arrivals fled Talataye on 6 September. That day, this town located 150 km east of Gao turned into a battlefield. On the one hand the EIGS, on the other the Support Group for Islam and Muslims (GSIM, affiliated with Al-Qaeda), supported by the Movement for the Salvation of Azawad (MSA), a group armed loyal to the state and party to the Algiers peace agreement signed in 2015 between Bamako and the former rebel groups.
Marking ten years after the start of the war unleashed in northern Mali in 2012 by a coalition of independence and jihadist movements, a loyalist armed group and another affiliated with Al-Qaeda have therefore collaborated to try to roll back a common enemy. which has been steadily gaining ground since the start of its offensive, launched in March in the Malian part of Liptako Gourma.
In Talataye, at least 30 civilians, 17 GSIM fighters and three MSA members were killed, according to the NGO Armed Conflict Location & Event Data Project (Acled). Since March, these are more than 900 people, mostly civilians, who were killed by ISGS in the regions of Gao and Ménaka, according to the same source. Designated as a priority target by France and the member countries of the G5 Sahel force in January 2020, the jihadist group has lost none of its nuisance power.
Attacks in northern Benin
"In ten years, we have never seen such an offensive, is alarmed by an armed group signatory to the peace agreement. Almost all the villages in the northeast are in the hands of the EIGS. Three-quarters of the population fled to the big cities, the only places still held by the state. »
You have 68.96% of this article left to read. The following is for subscribers only.
Source link