News
in North Africa, coaches on an ejection seat
To not miss any African news, Subscribe to the newsletter from "World Africa" from this link. Every Saturday at 6 a.m., find a week of news and debates covered by the editorial staff of the "World Africa".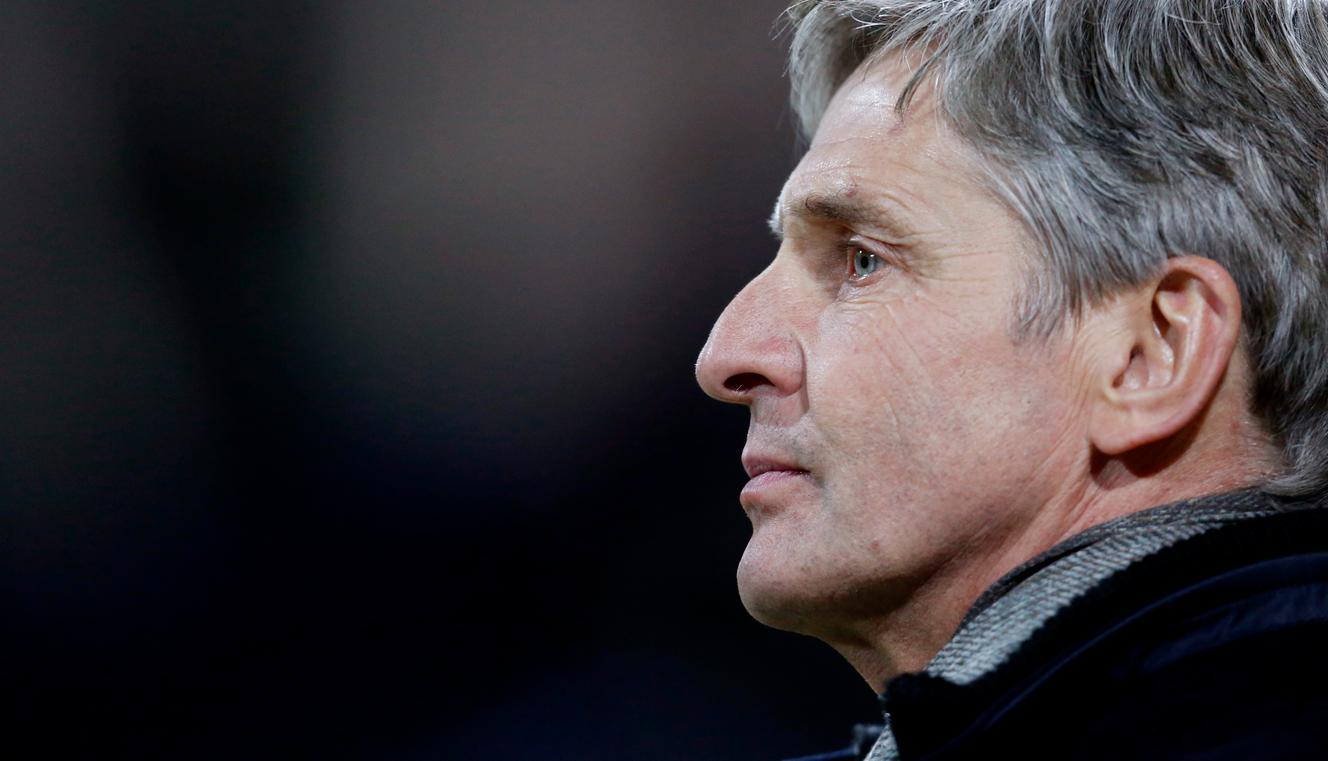 In Algeria, with the start of the school year, the waltz of football coaches has resumed with a vengeance. The Belgian José Riga was thus asked, at the beginning of September, to leave the club of JS Kabylie (JSK), in Tizi-Ouzou, where he had put his suitcases barely three months ago. Same scenario for the Bosnian Faruk Hadzibegic, thanked on September 11 by the Mouloudia Club of Algiers (MCA). The two technicians were sacked after only three matchdays and a complicated start to the championship: three defeats for JSK, two draws and one defeat for MCA.
Algeria is no exception in North Africa. Last season, the vast majority of Algerian clubs but also Moroccan, Tunisian, Libyan and Egyptian separated at least once from their coach. This phenomenon is not recent: since 2010, JSK has changed coaches 26 times, as has Raja Casablanca in Moroccobehind Etoile Sportive du Sahel in Tunisia (34 times) or the Zamalek in Egypt (33 times).
"This concerns all clubs, whatever their size, even if the big teams, where there is a stronger requirement for results, are more exposed.describes former Algerian international Ali Fergani, who trained in four North African championships (Algeria, Morocco, Libya, Tunisia). As the popular pressure is intense, the leaders prefer to cut off a head – and it is always that of the coach – to calm the supporters. It's sad, but it's been like this for decades. »
Public, media and social networks
The impatience expressed by supporters and the press is now amplified by social networks. However, "a coach needs time to work, and it is not by dismissing him after three or four bad results that we will necessarily solve the problems"intervenes Youssef Djebbari, president of Mouloudia d'Oran, who says he is "supporter of stability". The facts seem to speak for him: already president between 1991 and 1994, Youssef Djebbari had kept Abdellah Mecheri in his post despite regular criticism; under his technical supervision, the Oran club then won two league titles (1993 and 1994), the last on their list.
"At Wydad, I was fired following a defeat at home when the team was first," recalls Sébastien Desabre
The public plays a major role in this perpetual movement on the benches of North Africa. "After the first wave of the Covid, in 2020, when matches were played behind closed doors, coaches remained in place despite poor resultsobserves former Moroccan international Hassan Benabicha, technical director of Wydad Casablanca after having coached several clubs in the kingdom. But when the public came back, and the pressure with it, three straight draws could be enough to get you fired. »
Frenchman Sébastien Desabre, now coach of the Democratic Republic of Congo (DRC), coached several North African clubs, including Wydad Casablanca and Espérance Sportive de Tunis, and also experienced the premature transition to accounting. "At Wydad, I was fired following a defeat at home when the team was first. We must accept the way clubs operate in this part of Africa. It's almost cultural, it has bad sides, but personally, it gave me strength."he says.
"Obviously it's expensive"
In North Africa, football stadiums can also become places of protest: purely sporting discontent sometimes turns into political or social grumbling. However, some clubs are closely linked to the power in place. Enough to encourage the authorities to react and demand change after some poor performances. "If a club is close to power or widely supported by a state company [comme le MCA avec la compagnie pétrolière Sonatrach] and the results are negative and therefore bad for the image, these clubs can afford, because they have the means, to fire the coach.confirms Ali Fergani.
Because this rapid turnover weighs on finances. "Obviously, when you change coach once or twice during the same season, it's expensive. Salaries, for the best locals or foreigners, can reach 20,000 euros per month and even more in some big clubs., believes Youssef Djebbari. In Morocco, a measure taken in 2020 to limit movement forces a club that prematurely dismisses its coach to pay him his full contract, generally for a period of one year.
Elsewhere, a coach sacked before the end will not receive all his emoluments, as specified by the Frenchman Hubert Velud, coach of the Burkina Faso and former coach of several Maghreb clubs: "In general, you leave with one, two or three months' salary, after an amicable agreement, it depends on the terms of the contract. So you are not blacklisted in the local market, unlike trainers who claim their entire contract. » Some technicians have appealed to the International Football Federation (FIFA), won the showdown started with their former employers and recovered all their money. But some doors then closed, at least temporarily.
Source link