sport
In Qatar, Lewandowski will also wear the armband of the captain of the Ukraine team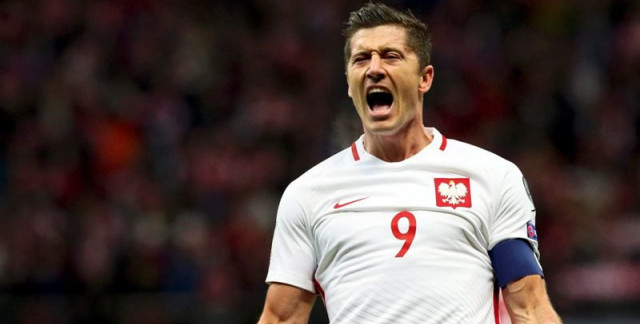 The captain of the Polish selection Robert Lewandowski was symbolically presented on Tuesday with the captain's armband of the Ukraine team, absent from the 2022 World Cup, which he will wear in Qatar with that of his country.
"It's a great honor for me to wear this captain's armband in the colors of Ukraine during the World Cup," said the star striker of FC Barcelona, ​​​​quoted by the agency PAP, after being presented with the blue and yellow armband by the former international and coach of the Ukrainian selection Andrey Shevchenko.
"The whole country is affected by the war, everyone is in danger," said Shevchenko, visibly moved.
"And at the same time, everyone is working and doing what they can to contribute and help others, to support the country. Football players are no exception. This is also a message to the world – we are fighting, we are still alive and we will never give up," he said during the meeting with Lewandowski at the National Stadium in Warsaw, as quoted by the daily Gazeta Wyborcza.
Ukraine did not qualify for the 2022 World Cup in Qatar scheduled for November 20.
Poland will face Argentina, Saudi Arabia and Mexico in Group C.