News
In Senegal, justice confirms the sentence of the mayor of Dakar to two years in prison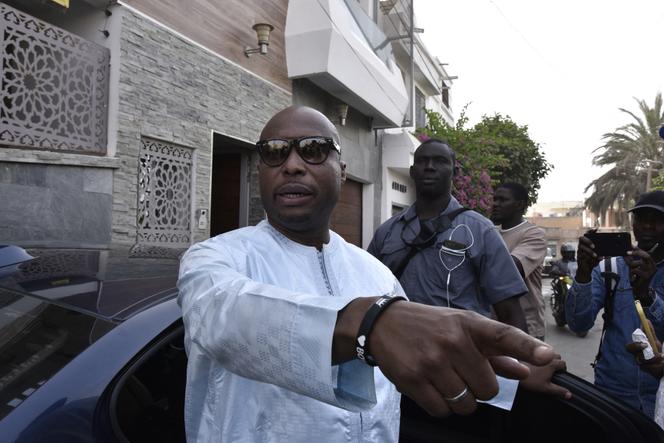 Justice Senegalese confirmed the conviction of the mayor of Dakar, Barthélémy Dias, to two years in prison, including six months, on Wednesday, September 21, after his judgment on appeal for the death of a man shot dead in 2011 in a context of political violence. The tribunal "affirms the judgment in all its provisions" and "dismisses the civil party in all its claims". Many police and gendarmes had taken up positions in and around the courthouse and anti-riot vehicles had been placed at various intersections in the capital.
Barthélémy Dias, a fierce opponent of power, became mayor of Dakar in February on behalf of a national coalition led by Ousmane Sonko, declared candidate for the presidency of 2024. The city councilor, also elected deputy during the legislative elections at the end of July, has not ceased to cry out at the political trial. "The major implication is that his mandate as mayor is not threatened", said his lawyer, Demba Ciré Bathily. Regarding his mandate as a parliamentarian, "the implications are not on the agenda because the decision is not final"he added, specifying that he was going to advise his client to lodge an appeal in cassation.
This appeal trial had been postponed several times in recent years before being held on March 2. The public prosecutor's office had requested five years in prison, a sentence which would have interrupted the career of Mr. Dias, 46 years old. Judged at the time with a dozen other defendants, he was sentenced in 2017 to two years in prison, including six months, for "mortal blow" brought in 2011 to Ndiaga Diouf, a wrestler described by the opposition as a thug of the regime.
Ndiaga Diouf had been shot dead during the assault on the town hall of Mermoz Sacré-Coeur, one of the municipalities making up the capital and of which Mr. Dias was then mayor, by supposed sympathizers of the Senegalese Democratic Party (PDS, then in power). The violence occurred in a context of growing protest against a candidacy of incumbent President Abdoulaye Wade for a third term in 2012.
To not miss any African news, Subscribe to the newsletter from "World Africa" from this link. Every Saturday at 6 a.m., find a week of news and debates covered by the editorial staff of the "World Africa".
Source link