News
Jose Luis Rodriguez Zapatero supports the Sahrawi Movement for Peace
By Ayoub Khattabi on 09/23/2022 at 1:24 p.m.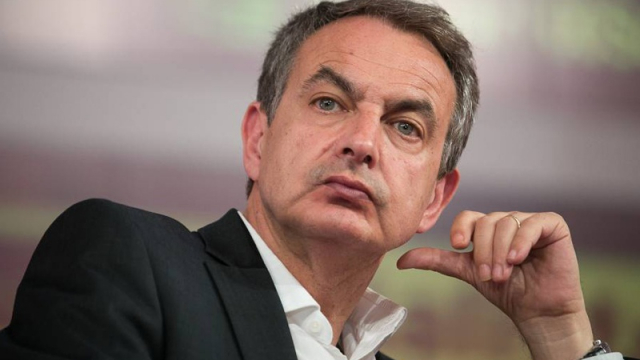 The former president of the Spanish government, José Luis Zapatero.
© Copyright: DR
The former President of the Spanish government, Jose Luis Rodriguez Zapatero, expressed this Friday, September 23, 2022, his support for the Sahrawi Movement for Peace (MSP) which represents, according to him, a symbol of cohabitation and dialogue to end to the suffering of the Sahrawi populations.

Opening the second day of the first International Conference for Peace and Security in the Sahara, Jose Luis Rodriguez Zapatero indicated that the MSP was working to change the parameters and to favor dialogue, peace and harmony, in order to reach a solution. based on the "self-government of the Sahara territory" to end a conflict that lasted 50 years.
"This is a historic moment, a moment to promote peace. Now is the time to build a collective and common future and end division, violence and hatred," he said.
"Dialogue is the indefatigable tool that leads to recognizing the other and to sealing peace in a world increasingly exposed to conflict and the loss of human beings", considered Zapatero, specifying that "peace requires courage, effort and time".
"We are ready to support the MSP, a movement of peace, cohabitation, dialogue and peace", explained the former Spanish socialist leader, emphasizing the importance of the "leadership" of the UN for lead this process of dialogue.
"In view of its political responsibility, the UN must make its contribution with modesty to build a Maghreb of peace and progress," also stressed Zapatero, assuring that the magic recipe for achieving progress always remained peace.
After welcoming the action taken by the first secretary of the MSP, Haj Ahmed Bericalla, Zapatero indicated that the Movement "does not want to read or reread history, but its mission is to understand history in order to look to the future ".
The international conference for peace and security in the Sahara, which will continue this Friday, has the participation of several Spanish political personalities, international researchers, journalists and Chioukhs and notables of the Sahrawi tribes.
During the inaugural session yesterday, Thursday September 22, 2022, several Chioukhs and notables of Sahrawi tribes stressed that the autonomy plan presented by Morocco remained the one and only solution to definitively close this artificial dispute.
Source link