News
Kenitra: arrest of two criminal gangs specializing in the euro exchange scam
By Hassan Benadad on 09/21/2022 at 10:47 p.m.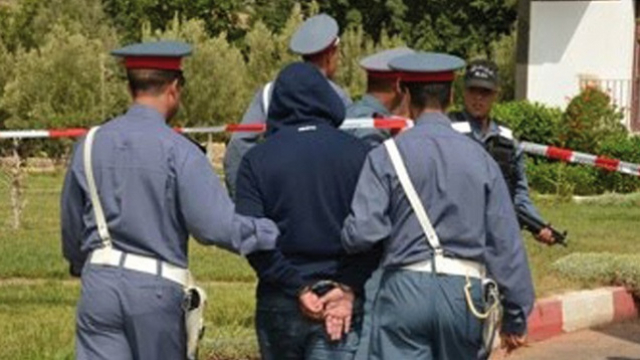 © Copyright: DR
Kiosk360. Elements of the gendarmerie, in the Gharb region, have dismantled two criminal gangs specializing in Euro exchange fraud. One victim was killed, the second was robbed of his money. This article is a press review of the daily Al Akhbar.
The gendarmerie services in the Gharb region have dismantled two new networks specializing in euro fraud which caused the death of a businessman and robbed a police officer.
The daily Al Akhbar reports, in its edition of Thursday, September 22, that a dangerous criminal gang lured the businessman to the region of Ksibia, in the province of Sidi Slimane and tried to rob him of the sum of 600,000 dirhams that he intended to convert into Euros, at the best price. After a long negotiation process, the victim showed up with his wife at the meeting place in the Ksibia region.
The gang members were present, but their intention was to assault him and rob him of his money. Realizing that it was a trap, he tried to flee with the briefcase containing the money, but he was violently hit by a scooter and died on the spot.
Warned, the gendarmes managed to arrest the nine members of the criminal gang, six of whom had criminal records in the Euro exchange scam. The defendants were brought before the king's attorney general near the Rabat Court of Appeal. Which prosecutor presented them to the investigating judge who prosecuted them for forming a criminal gang and fraud before ordering to place them in preventive detention.
The daily Al Akhbar stresses that the police officer, who exercises in Oujda, was the victim of the same trap by another criminal gang. He traveled to the province of Kenitra in the company of the intermediary who put him in contact with the counterfeit holders of euro banknotes. The policeman, who had in his possession the sum of 250,000 dirhams, went to a rural town where he had an appointment with the criminals. Arrived by car on the scene, he was surrounded by seven individuals who attacked him before dispossessing him of the briefcase which contained the money. The policeman managed to neutralize one of the criminals who was driving a motorcycle and handcuffed him, but the criminals came back to free their accomplice.
The elements of the gendarmerie managed to arrest, two days ago, three members of the criminal gang. They also apprehended the intermediary who accompanied the policeman from Oujda to Kenitra while waiting to arrest the leader of the gang who is still at large. The four defendants should be brought this Thursday before the King's Attorney General near the Kenitra Court of Appeal on charges of forming a criminal gang specializing in kidnapping, fraud and theft.
Source link