News
Kenitra: Facebook cost an imam in the city his post
Through Hassan benadad the 12/29/2021 at 8:50 p.m.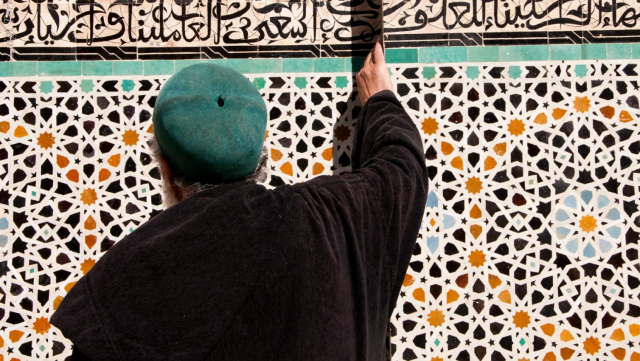 © Copyright: Dr
Kiosk 360. Imam Rachid Benkirane, who preached Friday in a mosque in Kenitra, was dismissed by Habous Minister Ahmed Toufiq for discussing political issues on his Facebook account. This article is a press review taken from the daily Al Massae.

The Minister of Habous and Islamic Affairs, Ahmed Toufiq, dismissed last Tuesday an imam who preached Friday in a mosque in Kénitra. Daily Al Massae reports, in its edition of Thursday, December 30, that this decision was justified by the fact that the preacher, in this case Rachid Benkirane, addressed political subjects on his Facebook account. An attitude, underlines this department, which goes against article 7 of Dahir 1-14-104 relating to the regulation of the missions of religious officials.
This article provides that "religious officials are prohibited from engaging in political or trade union activity or from taking a position of a political or trade union nature…". Thus, the ministry relied on this text to put an end to the mission of Doctor Benkirane from the moment when the decision was notified to him by the provincial delegate of Islamic affairs in Kénitra. It should be remembered that the revoked imam heads an education and training institute and is the author of a book on fiqh and its practice among the Malekites.
Daily Al Massae reports that this preacher had already distinguished himself by calling on the responsible minister to authorize the resumption of religious talks in mosques after the normalization of the health situation in the Kingdom. The intensity of the pandemic, he specified in his letter, has eased, as announced by the Ministry of Health. As proof, he continues, Friday prayers have resumed for months, with a massive presence of the faithful. So, adds the revoked imam, if the Friday prayer has been authorized, nothing can oppose the holding of sermons and other theological lessons in mosques.
In addition, he emphasizes, the faithful were very disciplined and strictly adhered to the sanitary measures. Something which, the imam notes, was not respected in other gatherings in cafes, souks, sports halls and other public places.
Source link