News
Kenitra: Fatima-Zahra, 5, kidnapped last night, was found on the morning of this Friday, September 23
By Fatima Zahra El Aouni on 09/23/2022 at 11:17 a.m. (updated on 09/23/2022 at 11:19 a.m.)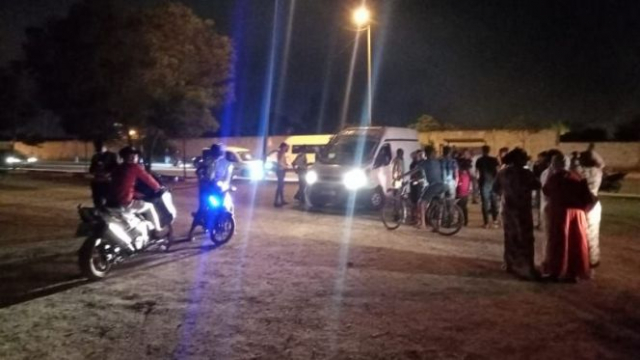 Search operation by the Kenitra police services, on the night of September 22 to 23, 2022, to find Fatima-Zahra, five years old, who had been abducted by an unknown person a few hours earlier.
© Copyright: DR
The inhabitants of Kenitra spent a night of anguish yesterday, Thursday September 22, 2022, with the disappearance of Fatima-Zahra, 5 years old, who had been kidnapped by a man who allegedly offered her candy. Good news this morning: the little girl has been found.
After a night of searching, Kenitra police found the kidnapper of 5-year-old Fatima-Zahra. This little girl had been kidnapped yesterday, Thursday September 22, 2022, around 6:30 p.m., in the Hay Salam district.
In several statements to the media, her mother explained that she and her baby girl had gone to visit her father. Her child had gone out of the house, to play in the street of this popular district with her two little cousins, twins. The trio of little girls would then have gone to the grocery store in this neighborhood, accompanied by a stranger, who would have bought them candy.
This was told by the twins, cousins ​​of Fatima-Zahra, who returned home alone. The two little girls also told their family members that this man took the five-year-old by the hand and took her with him.
A parking attendant also testified to the media present last night in Kenitra that he saw the little girl on a motorcycle with her kidnapper, about whom no information has yet filtered when these lines were published.
Alerted, the police services launched a vast search operation. On the morning of this Friday, September 23, at first light, according to the first information available, Fatima-Zahra was recognized by the controller and the passengers of a city bus.
One of the little girl's cousins, summoned by the National Security services, formally identified her. Fatima-Zahra is currently in hospital, where she has been placed under medical supervision.
All the members of his family, in shock, demand that justice be done, and that these despicable crimes stop.
Source link