News
Kenya's incredible muddle of Western Sahara
To not miss any African news, Subscribe to the newsletter from "World Africa" from this link. Every Saturday at 6 a.m., find a week of news and debates covered by the editorial staff of the "World Africa".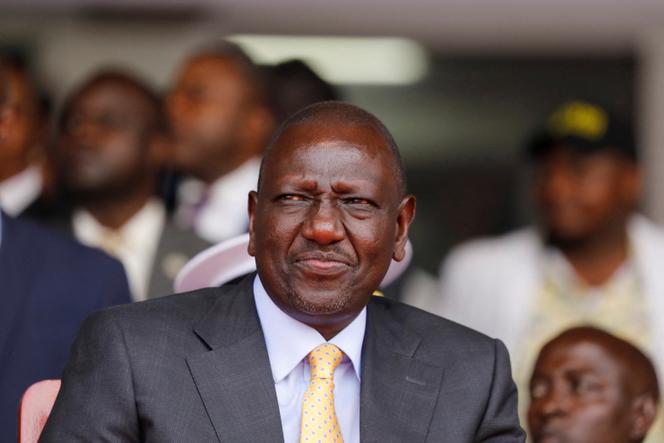 The diplomatic imbroglio is somewhat messy. Recognition of the Sahrawi Arab Democratic Republic (SADR) withdrawn and then restored by the Kenyathe newly elected president in Nairobi disavowed by his own foreign ministry, Morocco upset after having gloated, Algeria jubilant after being upset… At the crossroads of bitter Algerian-Moroccan rivalry on the African continent and internal quarrels in Kenyan power, the latest outbreak of diplomatic fever around the Western Sahara will have taken an unprecedented incredible turn.
The first episode of the soap opera took the form of a tweet broadcast by the new Kenyan President William Ruto on September 14, the very day after his inauguration in Nairobi. The winner of the presidential election on August 5, the fifth head of state since independence in 1963, announced his decision to " cancel recognition [par le Kenya] SADR » and, consequently, « reduce the presence of [cette] entity in the country ".
The Moroccan press instantly applauded. " For the separatists and their sponsors, the setback is severe ", congratulates himself the 360, site near the palace. Ironically, Brahim Ghali, leader of Font Polisario – the party fighting for the independence of Western Sahara – and president of the SADR, was present at the inauguration ceremony of President Ruto.
Then came the episode of backpedaling: barely three hours after the tweet was broadcast, the passages of the latter relating to Western Sahara and the SADR were erased. What was there to understand? That President Ruto recanted? The Kenyan daily Nation title then on a possible "goof" of the President from "day + 1". The clarification will come on September 16 – it will leak to the press on September 19 – in the form of a letter from the Secretary General of the Ministry of Foreign Affairs addressed to the administrative departments and representations of Kenya abroad.
Kenya's historic pro-Polisario stance
The missive recalls that Kenya is sticking to the 1982 decision of the Organization of African Unity (OAU) – which has since become the African Union (AU) – to admit the SADR as "member"a status which amounts to recognizing its status as a sovereign State. It was precisely this act of recognition that motivated Morocco to withdraw from the African organization, which it rejoined thirty-five years later in 2017.
You have 57.75% of this article left to read. The following is for subscribers only.
Source link