News
La Cité du Cheval strengthens its offer for the general public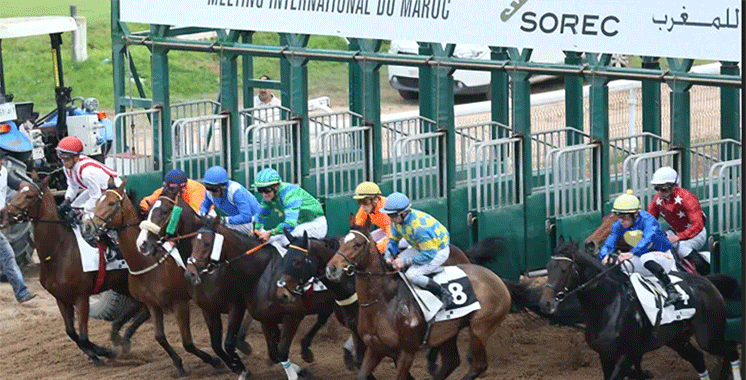 Located in the heart of the green city of Bouskoura
La Cité du Cheval wants to improve its offer dedicated to the general public. Indeed, the Royal Society for the Encouragement of Horses (SOREC) is currently working on the evaluation of the commercial potential and the development of restaurants in this equestrian city. In this perspective, it has just launched a study for the realization of this project which should take into account the various potentialities offered by the Cité du Cheval. It is indeed endowed with a strategic position within the green city of Bouskoura and was built around the theme of leisure in the attractive universe of the horse. Located on the outskirts of Casablanca on an area of ​​87 hectares, the Bouskoura training center was built with the ambition of positioning itself as the locomotive of the horse industry in the region.
In terms of infrastructure, this space is made up of 400 racehorse boxes, collective accommodation for the lads, several gallop, trotting and canter training tracks of 1,700 linear meters in length, 300 reserved boxes being finished endurance horses with their annexes, several outdoor riding arenas and careers, a pony club, a veterinary clinic, a farriery center as well as two panoramic restaurants overlooking the training tracks.
In total, the restaurants covered by this project are built on an overall area of ​​684 m². It must be said that the Cité du Cheval was established by Sorec as part of the development of the equine sector. It is a center of excellence that offers an offer that is deployed around three poles, namely the training pole with the training center for racehorses and the other equestrian disciplines aligned with international standards, the instruction center built around an educational program of excellence which relies on experienced and hand-picked instructors and the competition center which hosts national and international equestrian competitions.
Set up in 2003, it should be remembered that Sorec is a public company placed under the supervision of the Ministry of Agriculture, Maritime Fisheries, Rural Development and Water and Forests. The mission of this company is to supervise the breeding and improvement of the horse breed, in the national stud farms, the organization of horse races, in the racetracks, the management of horse games and the production and operation of horse racing facilities. Over time, Sorec has become a major player in the horse industry. Its action is distributed throughout the life stages of the horse.