News
Laila Ouachi: Sahraouiya promotes the values ​​of peace and solidarity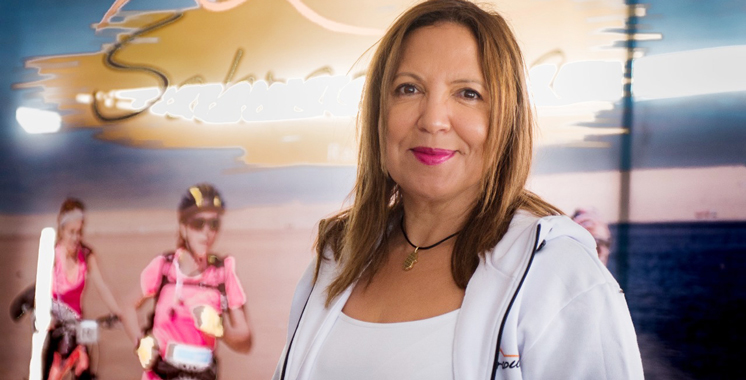 Beyond the sporting challenge, Sahraouiya seeks to promote the universal values ​​of peace and solidarity from the city of Dakhla, pearl of southern Morocco, according to Laila Ouachi, president of the Lagon Dakhla Association and co-organizer of this women's raid.
"For this year, we have chosen as a slogan, on the eve of the celebration of the day of March 8, solidarity and peace in the world, universal values ​​that all women carry and defend on a daily basis", underlined Ms. Ouachi, in an interview with MAP, on the occasion of the 8th edition (February 26-March 5) of this multi-sports competition which brings together 90 women from all walks of life representing some forty associations. In this regard, she underlined that the Sahrawiyah experience is likely to enrich the life of each participant, thanks to sharing and exchange with her peers from all over the world, noting that the steep represent Morocco this year, with participation from Laâyoune and Dakhla, but also France, Spain, Portugal, Cameroon, Mali, Madagascar, South Sudan, Ghana, Rwanda, Saint Lucia, Senegal, Israel, the United States and Colombia.
"Beyond borders, Dakhla symbolizes all these human and universal values. Erected as an essential Hub towards sub-Saharan Africa, Dakhla is in the process of becoming a cosmopolitan city. Today, it represents the city of hope and hope for many who have chosen to settle there and experience new adventures, thus contributing to job creation and the development experienced by the provinces. of the South," she noted, noting that this is an all-out development that Sahraouiya is keen to support, by making people discover the rich culture and the invaluable material and immaterial heritage of the region. "Being in Dakhla, the best dreamed place, we could only draw inspiration from the women of the region who have extraordinary potential due to the richness of their culture, openness and associative commitment", confided Ms. Ouachi, who has dropped anchor in this little piece of paradise for fifteen years to promote culture and sport there, in response to a question about the reasons that led her to baptize this raid Sahraouiya, which, according to her, has become , "an international brand".
In the same vein, she said that the support of national and foreign media and the strong media coverage of this event on social networks by the associations, participants or influencers enabled Sahraouiya to gain notoriety, able to become a means of promoting the southern region nationally and internationally, but also highlighting this beautiful image of Moroccan women.
With regard to future ambitions, she assured to work within the framework of a parallel diplomacy in favor in particular of the integration of sub-Saharan immigrants, thanks to the support of several partners, including the Moroccan Agency for International Cooperation. "And why not travel to Africa to organize a solidarity event of this kind? It is an idea that is in the process of germinating and taking shape," she concluded.