sport
Led by Amota… Wydad Sports Club face the Olympic team in a friendly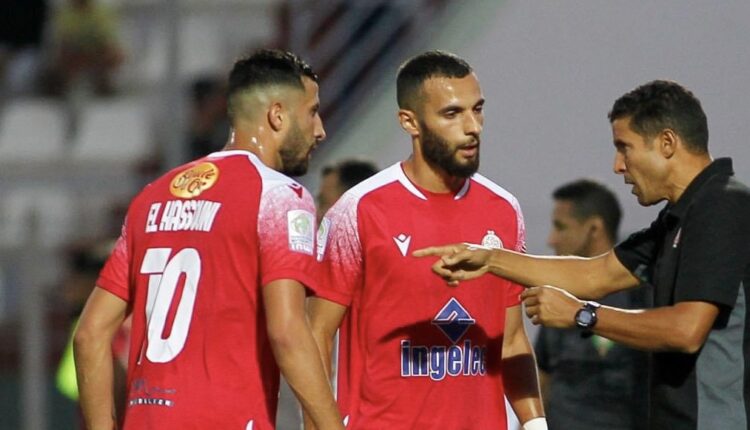 Al-Hussein Amota, coach of the Wydad football team, has scheduled a friendly match against the Olympic national team, as part of the red team's preparations for the resumption of the Moroccan League.
The friendly match will take place next Tuesday, at the Mohammed VI Football Center, knowing that the Olympic team is participating in a training camp, which includes two friendly matches against Senegal on September 22 and 25, as part of the preparations for the next services, in particular the African Nations Championship for locals "Algeria 2023".
The coach of the Wydad sports team, Hussein Amota, was at the Mohammed VI Football Center to supervise the training of the national Olympic team, after the suspension of the national professional championship, due to the international break.
Here is the list of Olympic teams called up:
Jamal Mossadeq (Le Havre, France), Benjamin Bouchouari (Saint Etienne, France), Nabil Touissi (Español Barcelona), Osama Tergalin (Alniaspor, Turkey), Mahdi Moubarik (Al Ain, UAE), Haitham Obeida (Malaga, Spain) Ismael Al-Sibari (BSV).PSV Eindhoven / Ibrahim Al Kadiri (Dutch Volendam) / Omar Khilouti (Italian Nufra) / Bilal Washraf (Malaga, Spain) / Yassin Okele (Dutch Valvik) / Elias Sebouy (Belgium Berchott) / Bilal Khnus ( Belgian Genk) / Nofal Banes Feyenoord (Dutch Rotterdam) / Taha Mourid (Wydad Sports Club) / Hamza Bouskel (Ittihad Tawarka) / Tawfiq Ben-Tayeb (Ittihad Tawarka) / Mohamed Seboul (Ittihad Tanger) / Adel Tahaif (Nahde Berkane) / Abdullah Farah (Al-Defaa Al-Hasani Al-Jadidi) / Mohamed Reda Asmama (Union of Toarka) / Akram Naccache (Union of Toarka) / Bilal Oudghiri (Maghreb Fez) / Rachid El Ghoneimi (Sari Oued Zem) / Sofiane Bendjedeh ( Raja Sportive) / Osama Rawi (Fatah Sportive) / Osama Zemraoui (Shabab of Mohammedia) / Abdullah Haimoud (Wydad Athletic).
Source link