News
Made in Morocco is still on the rise
By Nabil Ouzzane on 09/21/2022 at 9:15 p.m.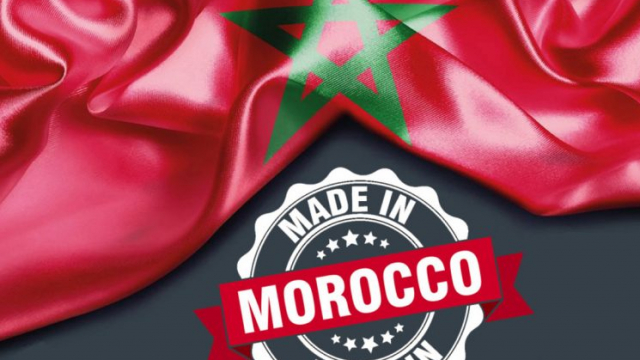 Moroccans are ready as citizens by their habits and attachment to their country, to consume Moroccan and to encourage their country.
© Copyright: DR
Kiosk360. More than a fallback solution because of the Covid-19, the made in Morocco is part of a long-term trend, creating jobs and attracting the support of now loyal customers. This article is a press review taken from the daily Les Inspirations Eco.
"Made in Morocco has never been stronger than during the period of health crisis with extremely interesting projects, investments, enthusiasm and innovation". The sentence is from the Minister of Industry and Trade, Ryad Mezzour.
Participating in a panel in Casablanca under the theme "From the Morocco brand to Made in Morocco", organized as part of the fifth edition of "Impériales 2022", placed under the sign "Morocco Tomorrow", Mezzour noted that today for example, "Morocco has, thanks to the project bank, launched at the start of the health crisis, more than 1,000 concrete projects which aim to create more than 260,000 direct and indirect jobs, noting that this shows the attractiveness of Morocco", reports Eco Inspirations in its September 22 edition.
Morocco is following its path and Made in Morocco is now recognized worldwide and at the national level since 79% of Moroccans prefer the national product over the imported one. A recent survey carried out by the Sunergia group confirms this. He claims that only 20% of those polled prefer imported products. This study is based on six product categories and assesses the quality of Moroccan companies in comparison to foreign companies, the newspaper explains.
The survey shows that local food and beverage companies dominate their foreign competitors. As proof, 79% of people surveyed prefer the quality of local products to other products manufactured by foreign companies.
However, there is still a long way to go, and this general support is not shared by people aged between 25 and 34. The latter believe that the quality of foreign products is superior to that offered by local products. This is explained, according to the newspaper, by the connectivity of young people and their monitoring of digital trends.
Certain sectors also remain under foreign domination. Moroccans favor foreign beauty and luxury companies. Indeed, 45% of people surveyed by Sunergia prefer products developed by these companies, compared to only 39% of people in favor of local products.
Source link