News
Mali: the 1st edition of the Culinary Arts Festival highlights couscous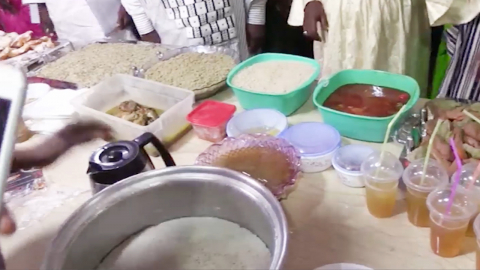 #Mali : The Association of Bamako District Restaurant Owners (AREDIBA) launched at the end of last week, at "L'Escale Gourmande", the 1st edition of the Festival of Culinary Arts and Food Traditions. An event that continued for 4 days and ended yesterday Tuesday, September 20.
Several personalities honored this first edition with their presence, in particular the Minister of Crafts, Culture, Hotel Industry and Tourism, Andogoly Guindo, who also inaugurated the festival last Friday.
The theme chosen for this first edition was: "Couscous, between food and a bond of social cohesion". By choosing this theme, the Association of Restaurant Owners of the District of Bamako (AREDIBA) wants to make the culinary arts a lever to boost the economy and strengthen the links of solidarity and social cohesion in Mali.
>>> READ ALSO: Gabon: local gastronomy flatters the palate of visitors to the National Arts Festival in Libreville
Guindo said that this initiative is reminiscent of the cooking competitions that were organized in the court of King Soumangourou Kanté, which put the best cooks in the country in competition.
According to the head of the Department of Culture, cooking is above all a marker of cultural identity. Like the other elements of heritage, cooking and the culinary arts are cultural expressions in their own right. It is, he said, through cooking that one expresses one's personality, the soul of the company.