News
Marrakech: dismantling of a sextortion network that targeted Khalijis nationals
Through Hassan benadad the 12/27/2021 at 9:11 p.m.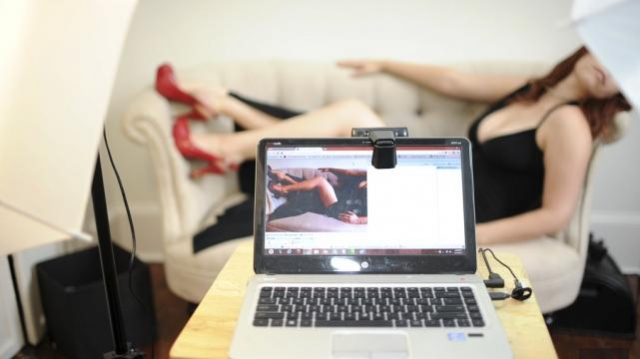 © Copyright: DR
Kiosk 360. Marrakech's anti-criminality and anti-gang brigades have succeeded in dismantling a dangerous sextortion network which has blackmailed several Gulf nationals. This article is a press review taken from the daily Assabah.
The king's prosecutor near the court of first instance of Marrakech referred to the correctional chamber four individuals involved in a case of sexual blackmail of a Qatari national.
The daily Assabah reports, in its edition of Tuesday, December 28, that during his hearing the complainant told the prosecution that he was the victim of blackmail by several individuals. One of them, he explains, pretended to be a girl to offer him virtual sex (via Instagram) before he realized it was a trap .
The blackmailers threatened him to broadcast the compromising video on a pornographic site or on social networks if he did not pay them the requested sums of money. Fearing to be denounced on the web, the Khaliji made several money transfers amounting to 10,000 dirhams from his smartphone. But, the respondents continued to harass him by asking him to pay them more and more money while brandishing the same threat. This prompted the Qatari national to file a complaint with the general prosecutor's office.
The daily Assabah reports that the anti-cybercrime brigade was able to determine the identities of the defendants by using the services of telephone operators, the money transfer agency and the company Instagram. The first accused who fell into the nets of the anti-gang brigade, which took over from his counterpart in the fight against computer crime, resides in Beni Mellal. It was he who received the first two money transfers made by the Qatari national. During his hearing he told investigators that his role was limited to withdrawing money from the agency for a commission of 1,500 dirhams. The rest, he continues, is sent to the brain of this network, barely 19 years old, which was helped by his older brother, 29 years old.
The defendant revealed that this network blackmailed several Khalijis nationals from whom he extorted a sum of 150,000 dirhams in the space of five months. The investigators then went to Oued Zem where they arrested the leader of the gang before heading to Casablanca to arrest the fourth individual who worked in a money transfer agency in Hay Farah.
Source link