News
Mauritania: changes in perspective for the next legislative elections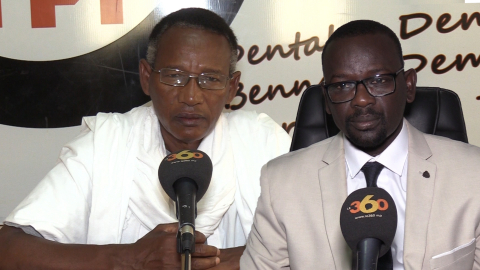 #Mauritania : Mauritania is preparing for the organization of legislative, regional and municipal elections in 2023, which should undergo some changes, relating in particular to the voting method, the number of deputies, etc.
In this perspective, the Minister of the Interior, Mohamed Ahmed ould Mohamed Lemine, met the representatives of all the legally recognized political parties for consultation on several points, for seven days.
Amadou Tidiane Diop, President of the Republican Front for Unity and Democracy (FRUD), appreciated the exchanges with the government and noted several points of consensus. These concern the increase in the number of deputies, a 50% proportional ballot for legislative elections and full for regional and municipal elections, the election by universal suffrage of deputies from the diaspora, the creation of a national list exclusively reserved for young people, etc.
>>> READ ALSO: Mauritania: the situation of the country seen by the leader of the UFP, Mohamed ould Maouloud
However, even if he considers these results as a step forward in the management of the electoral process in Mauritania, the leader of FRUD considers that the work is still huge, because of the problems relating to access to civil status and many other pitfalls relating to control and regulation.
For his part, Khalil ould Dedde, deputy of the Union of the forces of progress (UFP, opposition), approves in principle the consultation, an approach which corresponds, according to him, to the philosophy and the line of his party. He thus appreciates the results of the week of discussions between the government and the political parties.
However, the elected official calls for a dialogue that must go well beyond the electoral process, historically the subject of disputes in the country, to address other political, economic, social, etc. issues. in an environment of poverty and security threats.