News
Moroccan Sahara: Why Kenya's revocation of SADR is irreversible, according to a political scientist
By Mohamed Chakir Alaoui and Brahim Moussaaid on 09/21/2022 at 2:46 p.m.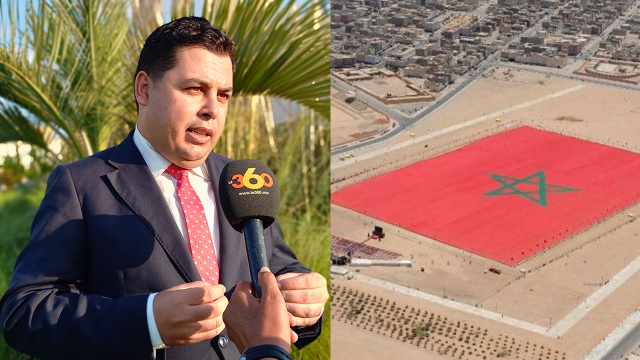 Political scientist Mohamed Bouden talks about Kenyan President William Ruto's decision to revoke the recognition of the SADR and thus support Morocco's territorial integrity and the unsuccessful maneuvers by Algiers that followed.
© Copyright: Brahim Moussaaid / Le360
VideoNo offense to Algiers, which continues to pollute this decision, the revocation by Kenya of the ghostly SADR, in the pay of the Algerian regime, constitutes a "pragmatic, real and irreversible" measure, estimated political scientist Mohamed Bouden in an interview with Le360.
"The regime of corporals has not swallowed the expected decision of the new Kenyan president, William Ruto, to break with the separatists, by supporting the territorial integrity of Morocco, which explains the base maneuvers of Algiers", affirmed Mohamed Bouden, expert in geopolitics.
He cited "Algeria's futile attempts to exert pressure on various Kenyan parties, particularly the outgoing leadership and the opposition." He thus explained: "The Algerian military regime has not yet understood that it has a strong Morocco in front of it whose entire people are defending their first cause, namely its territorial integrity, behind King Mohammed VI".
The second slap received by Algiers lies in the fact that Morocco is in possession of an official document, exchanged between Rabat and Nairobi, which stipulates not only the withdrawal by Kenya of the recognition of the puppets of Algiers, but the confirmation by Kenya from the Moroccanity of the Saharan provinces.
The third setback suffered by Algiers came from Raila Odinga, leader of the Azimio La Umoja coalition and main rival to William Ruto in the last Kenyan presidential election. Raila Odinga has just denied, in the most striking way, reports that he attacked the decision of the Kenyan president to revoke the recognition of the pseudo-SADR.
This consecutive defeat did not prevent the corporals of Algiers, according to the political scientist, from returning to the charge by using the last "wet" cartridges delivered by lonely supporters of the old regime in Kenya. A last counter-offensive which failed, recalled Mohamed Bouden. This unfortunate attempt took place through an "illegitimate" letter from the Secretary General of the Ministry of Foreign Affairs which claimed that "official" Kenya had reversed its decision to divorce the separatists.
"It is a triple disgrace for the Algiers regime which in less than a week has suffered a series of setbacks", hammered this political analyst, before challenging the Algerian authorities about a series of questions. . "Algiers, on the one hand, publicly maneuvers against Morocco about its territorial integrity and on the other hand, it tries to convince, in vain, that it is not a party to the conflict".
"Another contradiction, Algiers is trying to torpedo the relaunch of the talks on the conflict through the round tables", which the personal envoy of the UN Secretary General for the Sahara, Staffan de Mistura, is trying to organize, also underlined the political scientist.
Source link