sport
Nadal's reaction to his double with Federer for the Swiss' last match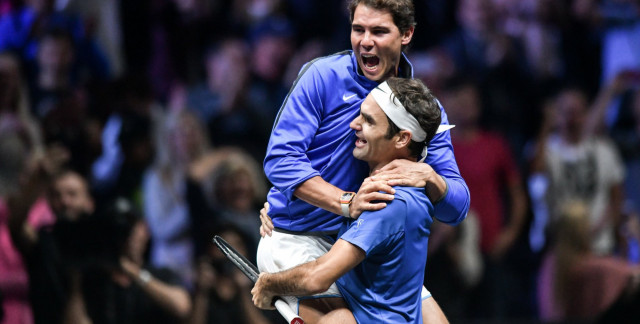 Playing alongside Roger Federer the last match of his career, in doubles, on Friday, during the Laver Cup will be "a historic moment" and "unforgettable" for Rafael Nadal, estimated the Spanish player Thursday, in a press conference.
"Being part of this historic moment will be something incredible and unforgettable," said the Spaniard at a press conference.
A few minutes earlier, the organizers had confirmed that, as he wished, the Swiss champion with twenty Grand Slam trophies would end his career alongside his greatest rival on Friday evening.
The Swiss-Spanish pair, who will represent Europe in this match against the Rest of the World, in London, until Sunday, will be opposed to an 100% American duo composed of Jack Sock and Frances Tiafoe.
"I'm super excited and I hope we'll have a good time and win the match, we'll see. I hope the crowd will support us a lot," slipped the Majorcan who let the emotion show through. already inhabits it before bidding farewell to his rival.
"It will be a different kind of pressure, after all the great times we shared on and off the pitch," he admitted.
"Tomorrow will be a special moment, but (it will be) also difficult to manage everything, especially for him, there is no doubt, but for me too", continued the Mallorcan.
"He's one of, if not the most important player in my career, and I'm very grateful to be able to play with him," he said.