sport
Omicron imposes a transfer window without foreign players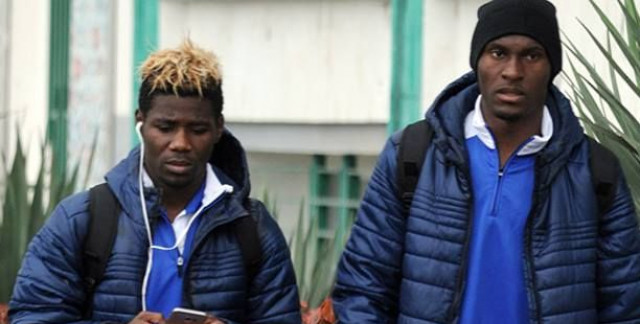 Kiosk 360. The closure of Morocco's air borders forced Botola clubs, which were planning to sign foreign players, to reverse their decision. According to the daily Al Ahdath, from which this press review is taken, these clubs must be satisfied with the local product.
Morocco extended last Friday until the end of January the closure of its air borders, in force since November 29, to fight against the spread of the Omicron variant of Covid-19. This decision has plunged the Botola clubs eager to recruit sub-Saharan players in a stupor, while the winter transfer window starts on January 15 and continues until the end of the same month, reports the daily. Al Ahdath Al Maghribia Monday, December 27.
This closure of the air borders has pushed the clubs to cancel the offers made to some players who will not be able to make the trip to Morocco, while others have also canceled the contract offers made before this closure, as is the case for Raja with Congolese Kadima Kabanguo, a player from Daring Club Motema Pembe, who will not be able to travel to Morocco.
In addition, Wydad completed the first leg of the Botola after its victory over Mouloudia d'Oujda (3-2) on the lawn of the Mohammed V complex in Casablanca. The Reds are officially autumn champions after Matchday 14, increasing their lead over Raja to 8 points, while waiting for the clasico to pit the Greens against AS FAR.
Salaheddine Benichou (22nd), Guy Mbenza (29th) and Achraf Dari ensured the victory of the Reds, while Youssef Anouar (penalty in the 27th) and Mehdi Bettach (79th) reduced the score for the MCO who prances ahead last place in the standings and sees its internal crisis accentuated by a series of defeats and enormous problems that the management of the club struggles to resolve.
The new coach of the Oujda club, Hilal Taïr, who needs new players in the transfer window, will therefore have to redouble their efforts during the return phase to get his foals out of the relegation phase and return to the victory they did not haven't known in Botola for 9 days