sport
opening of an investigation into sexual abuse in women's football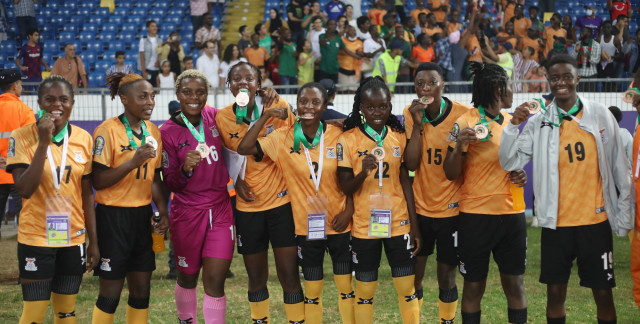 The Football Federation of Zambia (FAZ) announced on Friday the opening of an investigation after denunciations relayed on social networks of alleged sexual abuse of players of the women's national team.
Zambia is among the African countries along with South Africa, Morocco and Nigeria qualified for the Women's World Cup in 2023, hosted by Australia and New Zealand. This is the first selection for the Zambian team.
According to these accusations, players would have been selected against sexual favors granted to certain officials of the Federation whose names have not been mentioned.
"We have not received any official complaints regarding these accusations but we take them very seriously and an investigation has been opened," said the association's general secretary, Adrian Kashala, quoted in a press release.
"We will be working with the police and other stakeholders on this matter," he added, adding that no further comment will be made pending the results of the investigation.
Preparations for the next Women's World Cup "are on track", assured the Federation, with a friendly match scheduled for October 6 against the Netherlands for the national team nicknamed "Shepolopolo", in reference to the word in language local meaning "copper balls".
The Zambian women's team took part in the Olympics for the first time last year and reached their first Africa Cup of Nations semi-final in July.